Pylon Signs: The Ultimate Guide
If you've ever driven by a towering sign by the road, you've seen a pylon sign. They stand tall, command attention, and significantly influence how we find and perceive businesses. Whether you're a small mom-and-pop store, a nationwide franchise, or someone who manages multiple properties, pylon signs make a statement.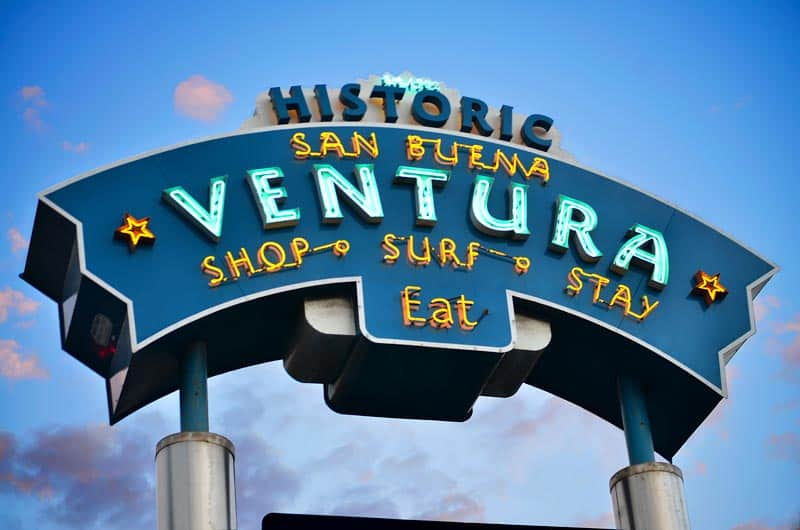 But what makes them so important? Let's dive in.
At Dave's Signs, we've been making pylon signs for years. We're here to help you understand their value and how they can make a difference for your business.
Ready? Let's get started.
What are Pylon Signs?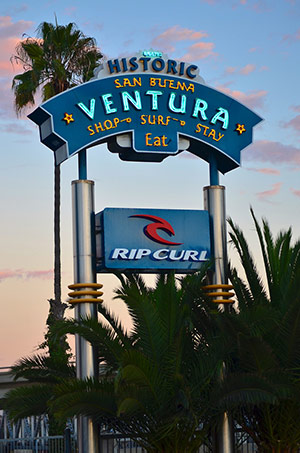 Pylon signs, often seen gracing highways and busy streets, are more than just towering advertisements.
Let's break down their essentials:
Definition and Types of Pylon Signs:
– At their core, pylon signs are freestanding structures. They're elevated from the ground, typically supported by one or two poles. These signs come in various shapes and sizes; you've probably seen some with LED lights or digital displays, like this gas station sign pictured below.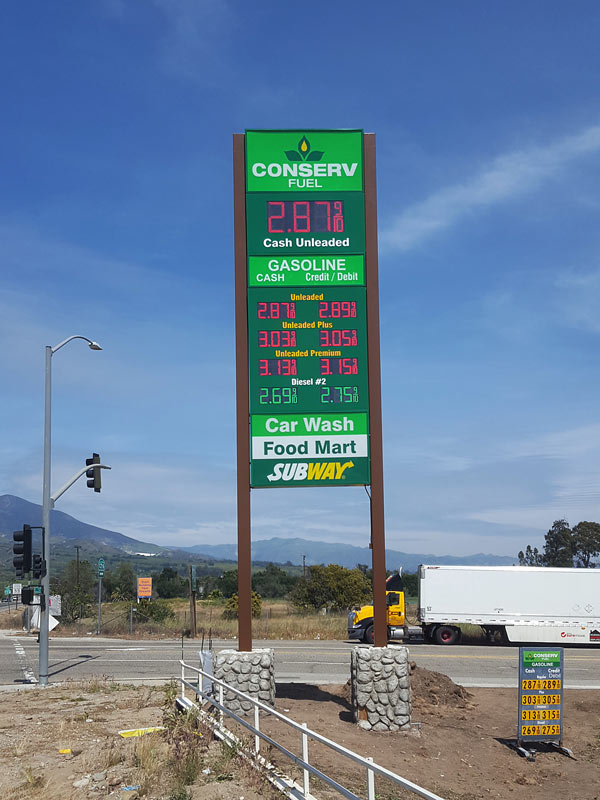 Historical Significance and the Evolution of Pylon Signs:
– While the modern pylon signs we know are relatively recent, the idea of tall, standing signs has historical roots. From ancient obelisks marking territories to the towering neon of the 20th century, signs have always reached for the skies. Over time, technology and design have evolved, making today's pylon signs more versatile and eye-catching.
Benefits of Using Pylon Signs Over Other Types of Signage:
– Here's where the magic happens. Pylon signs offer unmatched visibility. Imagine driving down a road, and what catches your eye? The tall, illuminated sign that's hard to miss, right? But that's not all. These signs are also durable, customizable, and can showcase multiple businesses if located in a plaza or industrial park. They truly stand out, both in height and impact.
As we journey through this guide, we'll delve deeper into how pylon signs can benefit various businesses. Whether you're new to the concept or seeking a fresh perspective, we've got insights to share.
What is the Difference Between a Pole Sign & a Pylon Sign?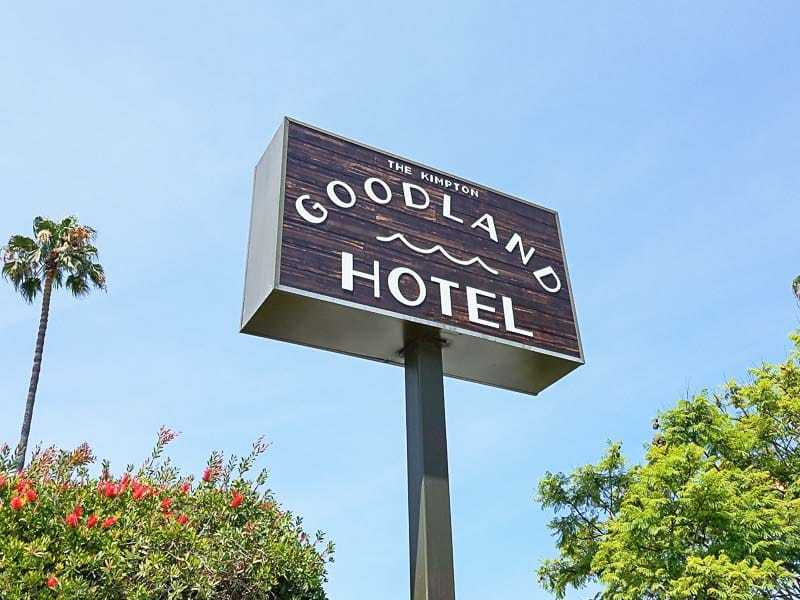 Pole signs and pylon signs are often used interchangeably in casual conversation because of their similarities, but there are subtle differences between the two:
Structure & Design:
– Pole Signs: As the name suggests, these signs are typically mounted on a single pole. They are more simplistic in design, emphasizing elevating the sign high for visibility.
– Pylon Signs: Pylon signs can be supported by one or more poles or pillars and often have more architectural features or decorative elements than simpler pole signs. The base of a pylon sign might be encased in materials like brick or stone, adding to its aesthetic appeal.
Size & Height:
– Both signs can be tall, but pylon signs are often more substantial in their overall presence. Pylon signs may also incorporate multi-tenant listings for shopping centers or business parks.
Usage: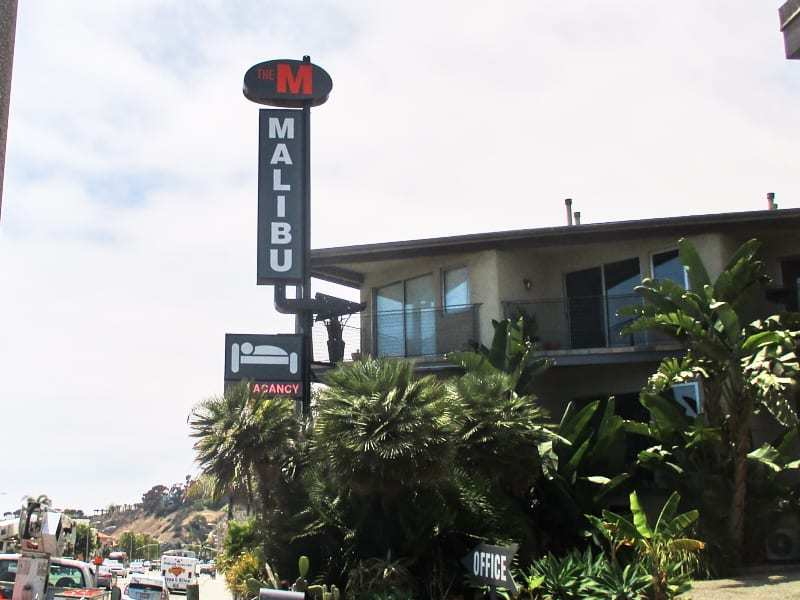 – Pole Signs: Often found in places where the primary goal is to be seen from a distance, like highways or busy roads. Gas stations and fast-food restaurants commonly use pole signs.
– Pylon Signs: These are used in similar settings but can also be found at the entrances of malls, business parks, or multi-tenant complexes because of their ability to incorporate more detailed information and design elements.
Aesthetic Appeal:
– Pylon signs generally offer more room for design customization and aesthetic enhancements, while pole signs lean more towards functionality and visibility.
In the signage industry, the distinction between the two can blur, and sometimes, the terms might be used interchangeably. However, when commissioning or purchasing a sign, it's essential to be clear about the specific features corporate colors and design elements you're seeking.
What's the Difference Between Monument and Pylon Signs?
Both pylon and monument signs are popular types of freestanding exterior signs, but they have distinct differences in design, purpose, and placement. Here's a breakdown:
Pylon Signs: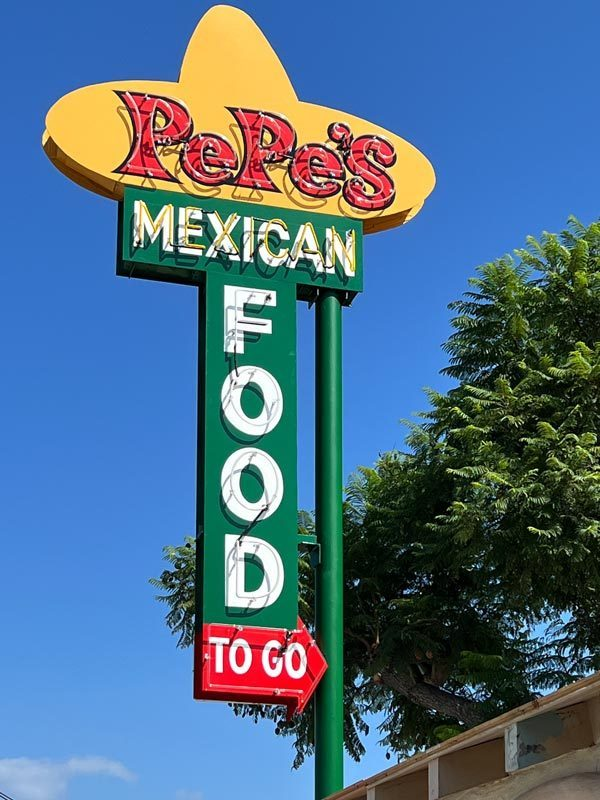 Height: Pylon signs are typically taller than monument signs, sometimes reaching several feet to even towering heights. They're designed to be visible from a distance, often alongside highways or major roads.
Structure: They usually stand on one or two poles or pillars, allowing the actual signage part to be elevated well above ground level.
Purpose: Because of their height, pylon signs are ideal for businesses or locations that want to grab attention from a distance, such as gas stations, shopping centers, or businesses set back from the road.
Visibility: Pylon signs are often illuminated, making them noticeable day and night.
Monument Signs: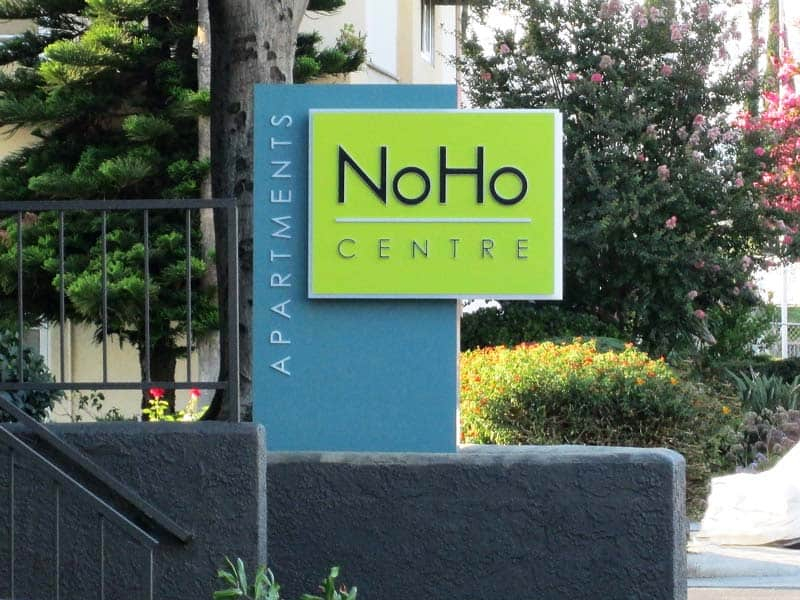 Height: Monument signs are generally shorter and closer to the ground than pylon signs. They often match a person's height or are just a bit taller.
Structure: These signs have a solid base that rests directly on or near the ground, often made from materials that give a substantial, permanent look, such as stone, brick, or metal.
Purpose: Monument signs are designed to integrate seamlessly with the surrounding landscape and architecture. They're commonly found at the entrances of corporate campuses, parks, subdivisions, schools, churches and apartment complexes.
Visibility: While they can also be illuminated, monument signs are more about creating a sense of permanence, elegance, or prestige rather than being seen from great distances.
In essence, while both signs serve the purpose of branding a company's information and direction, pylon signs are all about height and visibility. In contrast, monument signs focus on presenting a grounded, solid, and often upscale appearance.
Why Pylon Signs are a Perfect Fit for Various Types of Businesses
Pylon signs aren't one-size-fits-all. They cater to diverse businesses, each with unique needs and ambitions. Let's understand how:
Mom and Pop Businesses with One Location: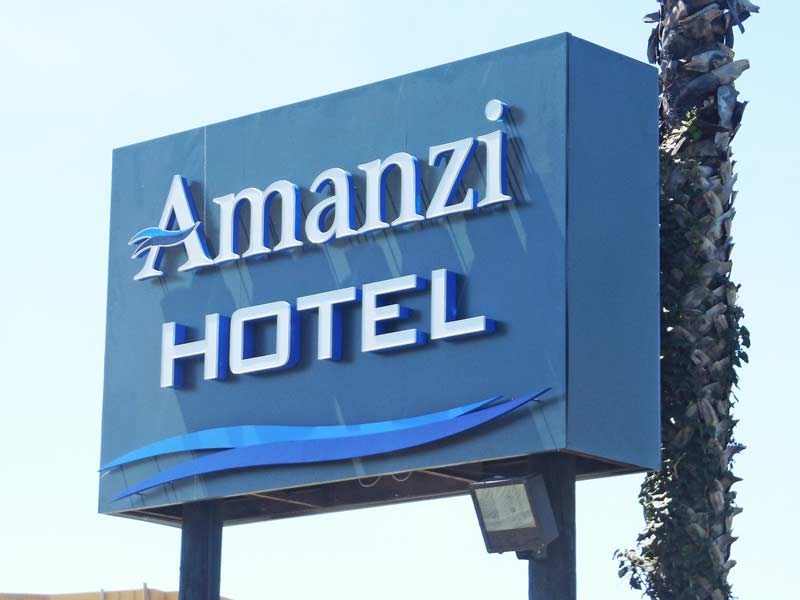 – Cost-effective advertisement: Think of pylon signs as a 24/7 salesperson. Without breaking the bank, these signs introduce passersby to your business and welcome customers day and night.
– Establishing a local presence: For local gems hidden away, a pylon sign can be the beacon guiding customers to your door. It's like planting a flag in your community and proudly announcing, "We're here, and we're open for business!"
– Directing traffic to the establishment: A well-placed sign can navigate potential customers to your storefront, especially if you're tucked away from the main road.
Business Owners with Multiple Locations in Southern California: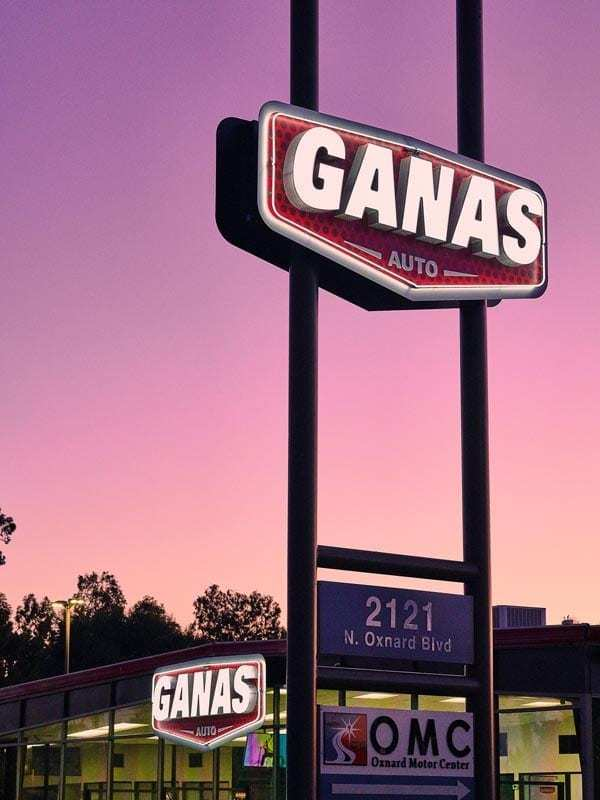 – Uniformity in branding: Pylon signs ensure a consistent look across all outlets. This means an auto dealership in Oxnard, like Ganas above, and another in San Fernando can have the same signature sign, building brand recognition.
– Greater visibility over larger areas: The sprawling landscape of Southern California demands signs that can be seen from a distance. Pylon signs bridge that gap, ensuring every outlet stands tall and gets noticed.
– Enhanced business image and perception: Multiple outlets with uniform, impressive pylon signs send a clear message: "We're professional, established, and here to serve you."
Nationwide Businesses with Locations Across the Country: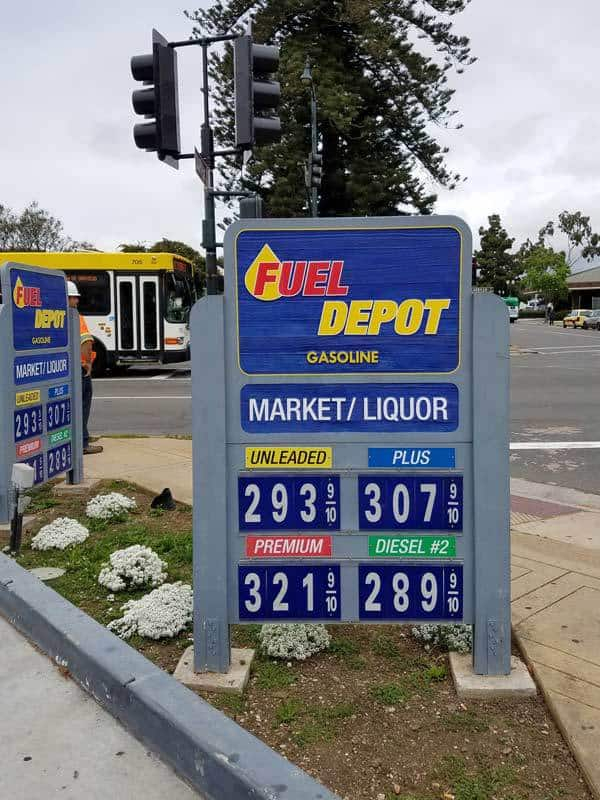 – Maintaining consistent branding: Whether you're in California or Colorado, pylon signs can help maintain a cohesive brand image. This consistency reassures customers and builds trust.
– Ease of replication and scalability: One of the strengths of pylon signs is that they can be replicated with the same design standards, ensuring brand uniformity regardless of location.
– Adapting to regional needs: While maintaining brand consistency is crucial, pylon signs allow for tweaks and customizations. This way, businesses can cater to local tastes and preferences while staying true to their brand.
Property Management Companies: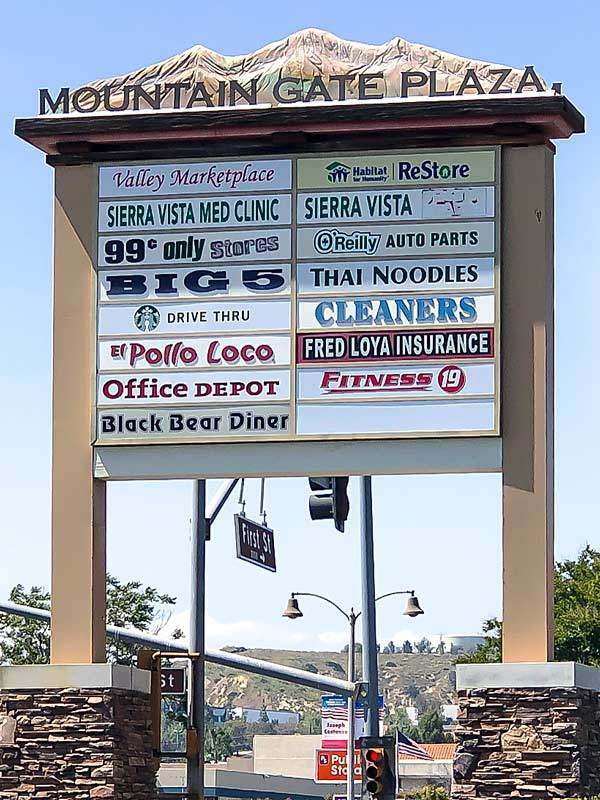 – Easy identification of properties: Managing multiple properties? Pylon signs can act as landmarks, making it easier for visitors and potential tenants to locate and recognize your properties.
– Enhancing aesthetic appeal: A well-designed pylon sign serves a functional purpose and can elevate the visual appeal of shopping malls, business complexes and office buildings.
– Ensuring safety and regulations compliance: Safety is paramount. Pylon signs can be designed to adhere to local regulations, ensuring they're effective and compliant.
Other Sign Companies from Out of State: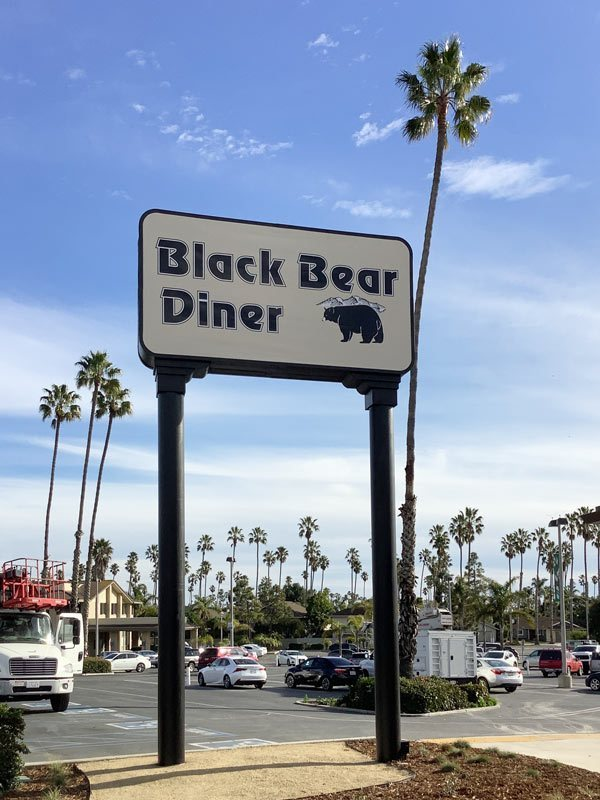 – Partnering with a local touch: Collaborating with a local sign company, like Dave's Signs, ensures you get that local expertise. We know the region, its regulations, and its preferences.
– Understanding regional dynamics: Every region has its unique quirks. By partnering locally, out-of-state companies can ensure their signs resonate with the local audience.
– Local sourcing and efficiency: Working with Dave's Signs means tapping into our experienced team of sign technicians familiar with all the local ordinances. This ensures quality and makes the process more efficient and seamless.
No matter the scale or scope of the business, pylon signs play a pivotal role in brand visibility and recognition. They're not just signs; they're statements. And we're here to help craft the perfect message for you.
Six Key Considerations for Pylon Signs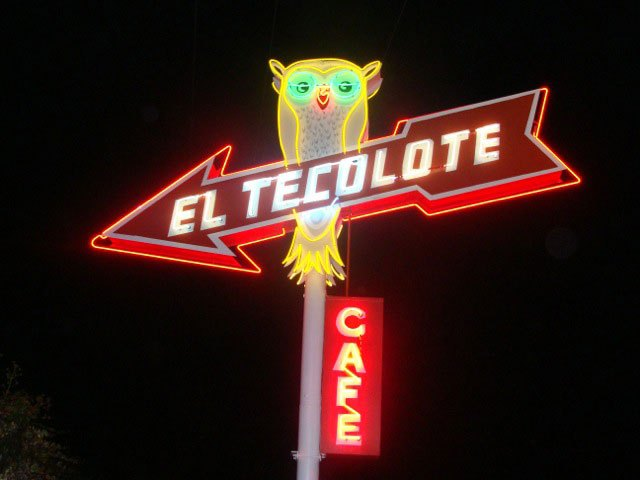 Choosing the right pylon sign is comparable to selecting a tailored suit – it should fit your business perfectly. Here are some key considerations to keep in mind:
Material and Durability:
– Pylon signs can be exposed to varying weather conditions. The choice of materials, whether aluminum, steel, or acrylic, impacts the sign's longevity. We always advise selecting durable materials that can withstand the elements.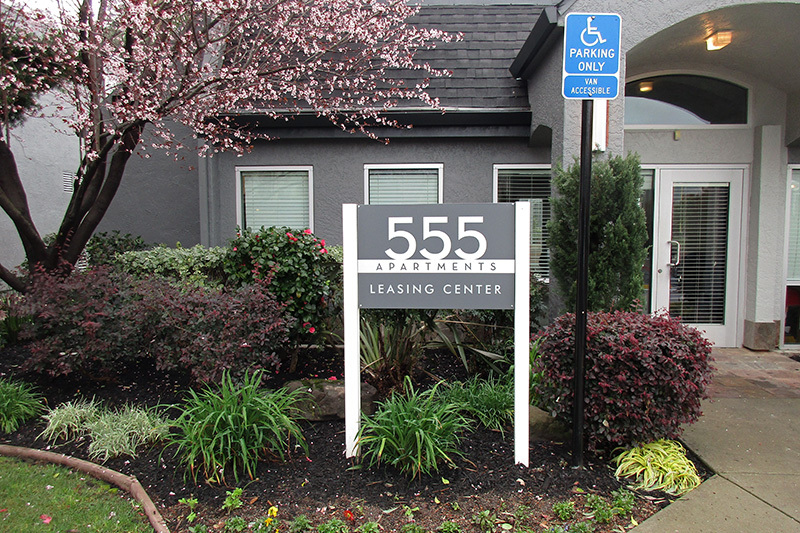 Customizability and Design Elements:
– Every business is unique. Your sign should reflect that. Consider design elements like color, typography, and graphics. Should your sign be double sided? The more custom options available, the better your sign will represent your brand.
Lighting Options: LED vs. Traditional:
– Illumination can make or break a pylon sign's effectiveness. LED lights offer energy efficiency and longevity, while traditional lights might provide a particular aesthetic. Determine which suits your needs and budget. Gas station digital displays typically use LED, while an industrial park may traditionally feature channel letter or lightbox signage solutions that list multiple businesses.
Cost Considerations and Return on Investment:
– Like any business decision, cost plays a role. However, it's essential to view pylon signs as an investment. Think of the visibility and brand recognition they offer. A well-placed and well-designed sign can drive traffic and revenue.
Local Regulations and Compliance:
– Every region has sign regulations, from size restrictions to lighting guidelines. Awareness of these regulations and ensuring your sign complies is crucial. We at Dave's Signs always prioritize staying updated on local rules.
Do you need a site survey? or need help with permits? No problem, we are your one stop shop, and can help you navigate the local permitting process, hassle free.
Maintenance and Long-term Serviceability:
– A sign is not a "set it and forget it" endeavor. Over time, maintenance might be required, be it for the lighting, structure, or design updates. Consider the ease of maintenance and potential long-term service needs.
Making the right decisions when selecting your pylon sign can significantly enhance its impact and longevity. Considering these factors, you'll be better equipped to make an informed choice. And, of course, we're always here to guide you every step of the way.
Do You Need to Update Existing Pole Signs?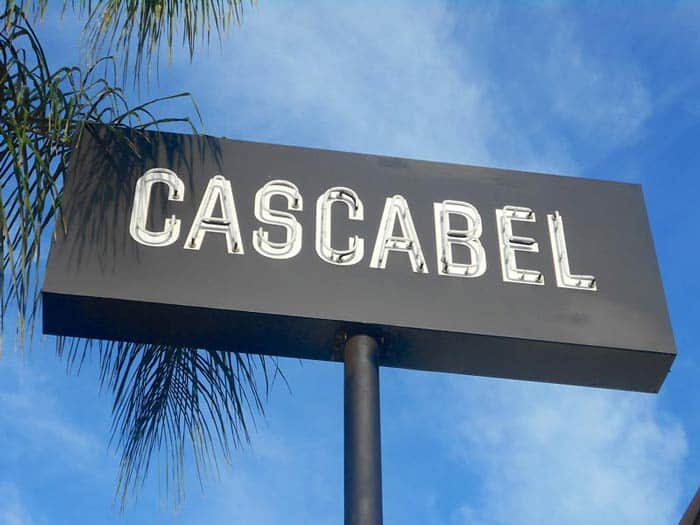 In the dynamic business world, tenants come and go, brands get refreshed, and messages evolve. Thankfully, pylon signs are designed with this ebb and flow in mind.
Let's dive into the benefits and the simplicity of updating an existing pylon sign for a new tenant or business:
Cost-Effective Transition:
– Updating an existing pylon sign is often more cost-effective than installing a brand-new sign. The structure and electrical systems are already in place, so you're primarily updating the sign's face or graphics.
Speedy Brand Placement:
– Updating for a new tenant can be swift with the foundational elements already established. This means businesses can quickly establish their presence, ensuring minimal downtime and fast brand visibility.
Flexibility in Design:
– Modern pylon signs are designed with customization in mind. Whether the new tenant desires a change in color, logo, typography, or even illumination style, these modifications can be easily achieved, ensuring the sign reflects the brand's current aesthetics and messaging.
Sustainable Choice:
– In a world increasingly conscious of environmental impact, reusing and modifying the existing structure as needed is a greener choice. It reduces waste, minimizes the carbon footprint of manufacturing new materials, and promotes a sustainable business practice.
Seamless Integration:
– For multi-tenant complexes, updating a segment of a pylon sign ensures that the overall look remains cohesive. The sign complements the environment and other businesses while accommodating the new tenant.
Maintain Regulatory Compliance:
– If your existing pylon sign already adheres to local signage regulations, updates for new tenants will likely remain compliant. This saves businesses from navigating the often complex regulatory landscape anew.
Boosted Tenant Appeal:
– For property managers or commercial space owners, the ease of updating pylon signs can be a selling point. Potential tenants recognize the value of having a sign that can be swiftly and effectively customized to their branding needs.
In conclusion, updating an existing pylon sign for a new tenant or business is not just a practical decision; it's a strategic one. It offers the dual benefits of rapid brand visibility and cost savings while being an environmentally considerate choice.
Whether you're a property owner, a new tenant, or a business on the move, leveraging the versatility of pylon signs can set you on a swift path to visibility and recognition.
Why Dave's Signs is the Ultimate Choice for Your Pylon Signs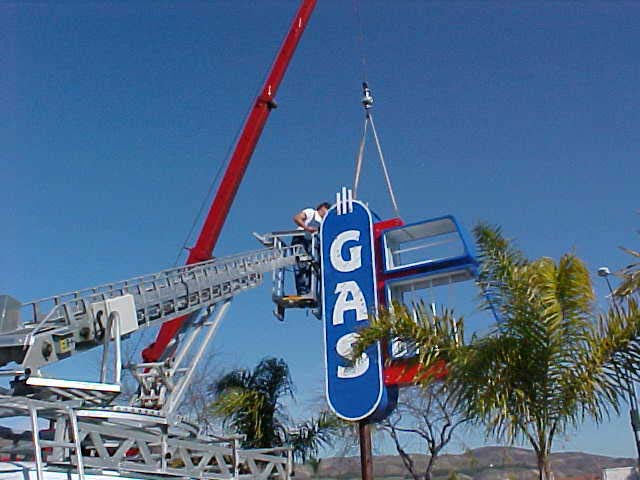 When crafting the perfect pylon sign for your business, there's no substitute for experience, expertise, and commitment. Here's why Dave's Signs is your go-to choice:
Expertise and Years of Experience:
– We've been in the sign business since 1992 and have seen trends come and go. This experience means we know what works, what lasts, and how to innovate for the future.
Comprehensive Services: From Design to Installation and Maintenance:
– Our team is with you every step of the way. We'll help conceptualize the perfect design, meticulously install it, and even offer maintenance services to ensure your sign remains in top condition.
Trustworthiness: A Long List of Repeat Customers:
– Over the years, we've worked with diverse clients, from small local businesses to nationwide brands. Their repeat business, and our portfolio testify to our dedication and quality.
Wide-reaching Service Area:
– While deeply rooted in Southern California, our services don't stop there. We've built signs for businesses nationwide and have even partnered with out-of-state companies, providing the local expertise they need. Check out our local installation and service area for more information.
Commitment to Quality:
– At Dave's Signs, we believe in crafting signs that stand the test of time. Whether it's the materials we choose, the technologies we adopt, or the craftsmanship of our team, quality is at the heart of what we do.
Personalized Consultations:
– We understand that every business is unique, and so are their signage needs. That's why we offer personalized consultations to ensure the final product aligns perfectly with your vision and objectives.
Whether you have existing brand guidelines you want us to follow or need a sign system designed completely from scratch, we have a team of designers and sign experts that can assist you in making the right decisions for your business.
Choosing a sign company is more than just a transaction; it's a partnership. At Dave's Signs, we commit to being a trusted partner, guiding and supporting your signage journey. We pride ourselves on turning ideas into vibrant realities.
Contact Dave's Signs for Your Pylon Sign Needs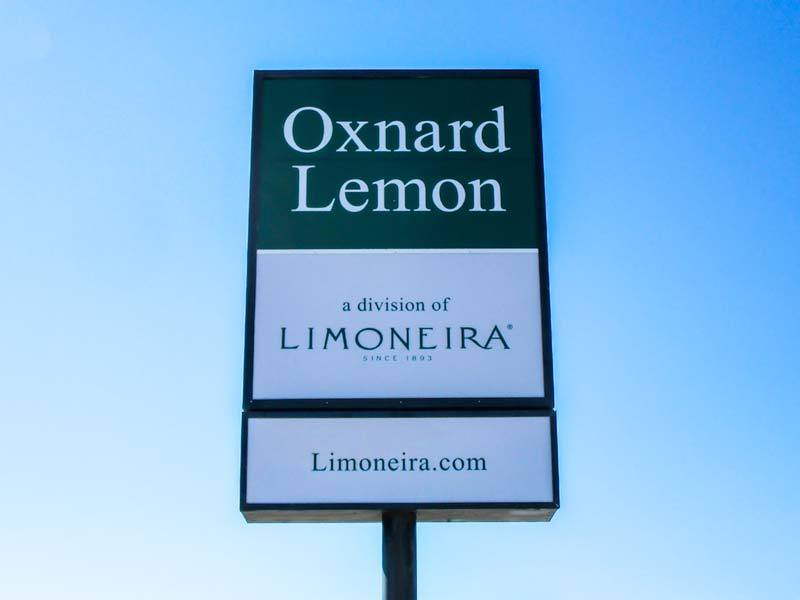 Whether you want to order pylon signs for your new business or redesign your existing pylon sign, call Dave's Signs.
Serving Ventura, Santa Barbara, Los Angeles Counties, and Nationwide
You can reach us at ‭‭‭(805) 641-1387‬‬‬ or Request a Quote online. Contact us! We're always happy to help and answer any questions you may have.