What Are Pylon Signs And How Can They Help My Business
The only way to remain competitive in today's business landscape, is to adopt the right kind of marketing techniques, and signage has a very important role to play in this aspect. We at Dave's Signs recommend that you invest in pylon signs. Let's take a look at what these signs are and how they can help your business.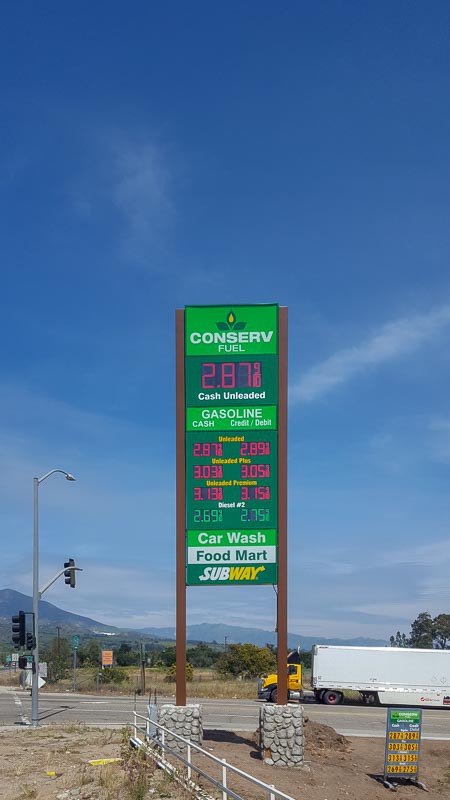 Understanding What Pylon Signs Are
A pylon sign is typically made of a lightbox cabinet that's mounted on a tall pole. Illuminated LED signs on these poles are highly visible even from a distance, giving your business the right kind of exposure. They are a great way of increasing footfalls to your business and making the brand impact you want.
The Ventura Sign is a great example of a landmark pylon sign.
Pylon Signs – The Benefits
Pylon signs are a perfect advertising tool for all types of businesses big and small. Here are some of the many benefits:
Visibility – As mentioned earlier, the height of the pylon sign is one of its most notable benefits. It is a good option for your business, especially if you have a larger property.
Use it as a Landmark – Installing a pylon sign on the road leading to your property is a great way to create the brand impact you want while using the sign as a landmark of sorts. See how visible this sign below is from the road?
Highway advertising – Pylons are a great form of highway advertising. They are tall enough and attractive enough to be noticed from a distance by drivers as well as passengers in vehicles.
Pylon signs are not only effective, but affordable too. We offer custom design services for all types of indoor and outdoor signage. Check out our gallery here.
When you opt for our pylons you can rest assured that they will help increase the visibility of your business and establish branding. For information on our business sign services feel free to call Dave's Signs at (805) 641-1387, or reach out to us online and we will get back to you shortly.