5 Benefits of Halo Lit Channel Letters
Your business needs signs to attract customers and serve as a magnet for your products or services. However, there are many different selections when it comes to signs so it helps to know which are the best ones for your needs. Many Southern California businesses would benefit from having a halo lit channel letters from Dave's Signs, here are five good reasons you should consider one for your business.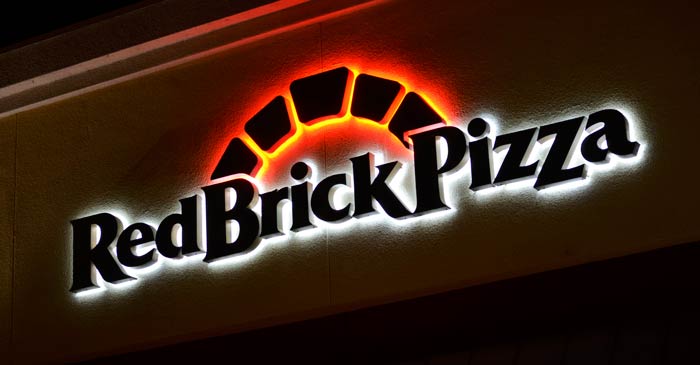 1. Distinctive
Halo lit channel letters are not your standard type letters. Also known as reverse lit, the faces of the letters are not lit up at night. Instead, the lighting is directed behind the letters and is reflected back in a "halo" effect. In other words, halo letters come alive at night and give off an iridescent glow. This separates you from many other businesses using standard signs.
2. 3D Effects
One of the best ways to attract attention is with three dimensional signs. With back lit channel letters you can greatly enhance the 3D effects of your letters. First, you have the benefits of channel letters which give depth to the appearance of the sign. Next, when you create a halo effect, this greatly enhances the letters and makes them stand out from the sign background. These signs can make an impressive difference in the way you present your business.
3. Long Distance Viewing
If someone is looking for your business at night, they need to be able to see it and distinguish it from the skyline. Halo lit channel letters can be seen from great distances, which is a great way to be sure you are noticed among all the other lights, signs and distractions of the city.
4. Special Effects
When you use a company like Dave's Signs to create your halo letters, you can produce some dramatic special effects. For example, the bricks on the Red Brick Pizza sign appear to be glowing hot at night. This is a result of using back lit channel letters in the design, and is only one example of the many effects we can create.
5. Versatility
When you go with halo lit channel letters for your signs, you have many options to consider. For instance, you can choose to use neon or LED lighting. You also have the option of combining more than one effect for your sign to create a most unique and attractive appearance. Plus, when you choose Dave's Signs for your business, we'll help you with every step of the process, we can also design and fabricate the perfect sign just for you and your business.
Are you interested in halo lit channel letter signs for your business? Call us at (805) 641-1387 with your questions or click here to request a free quote.