Sign Installation Near Me
Your Local Sign Installation Company in Ventura, Santa Barbara and Greater Los Angeles Counties: and Nationwide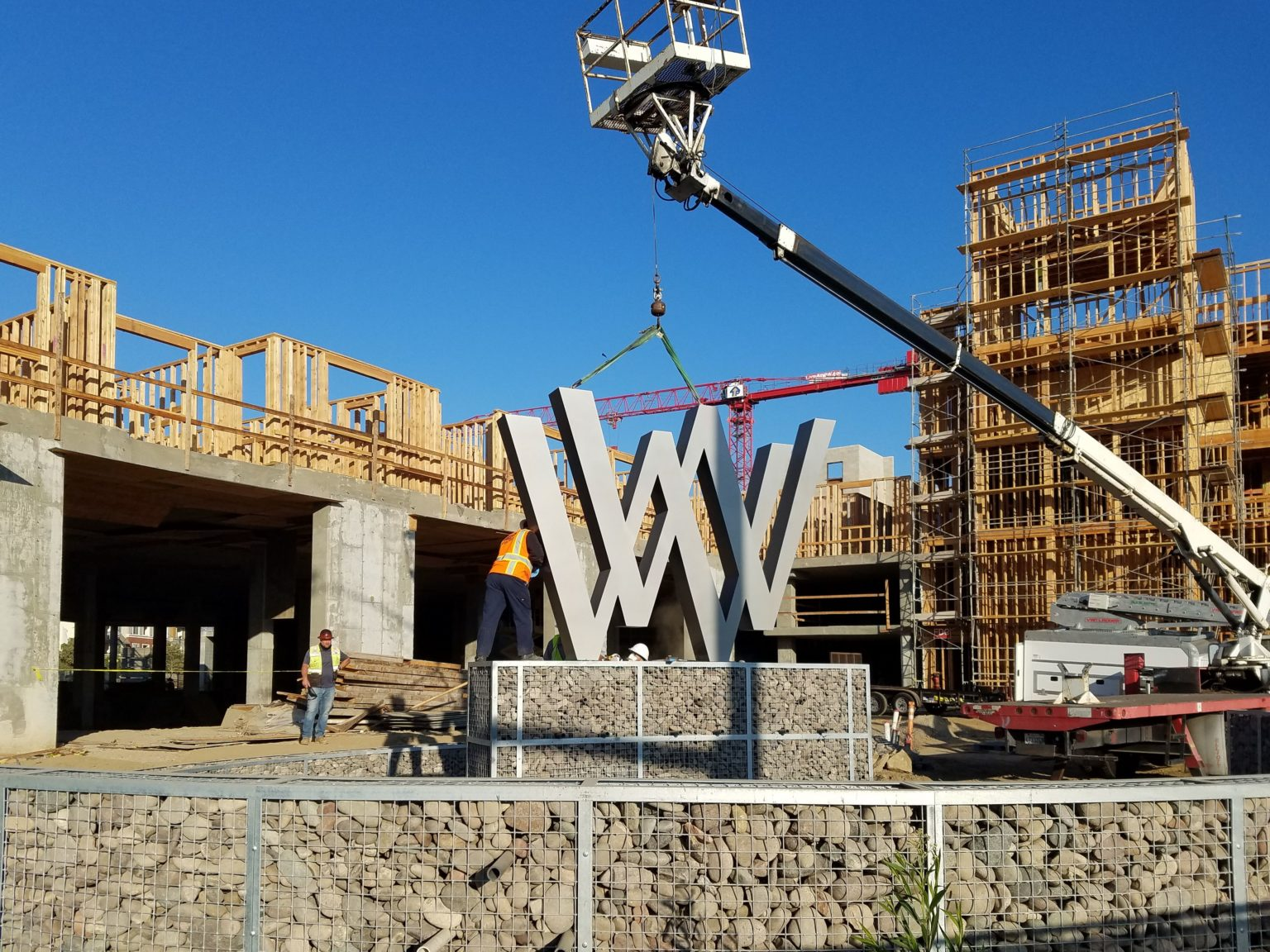 At Dave's Signs, we take pride in being a premier provider of sign installations. Serving Ventura, Santa Barbara, and Los Angeles counties, we have extended our expert services to our local clients that are nationwide.
A Reputation Built on Excellence
We have built a formidable reputation based on prompt, professional, and courteous service. Our expertise and commitment to our customers has made us a trusted and reliable signage partner.
From Nationwide Companies to Small Businesses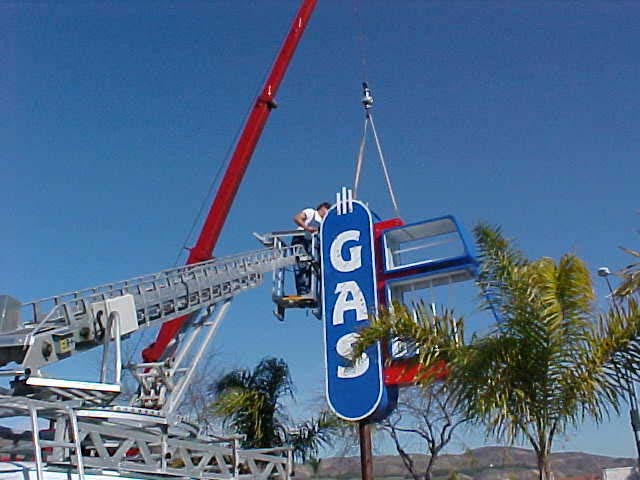 For over 30 years, companies in every industry have trusted us for their sign installation, survey work, permitting, and maintenance. We've proved our competence and versatility with vast experience serving in the greater Los Angeles, Santa Barbara, and Ventura County areas: and Nationwide.
Our Sign Installation Services
We offer a complete range of professional sign installation services. Typically we design and fabricate the signs we install, but we also install signs – known as "ship-ins" from other sign companies or national sign accounts who are looking for a local sign company to handle the permitting process, survey work and installation.
We Guarantee Quality Workmanship & Proper Installation:
Building Signs
Outdoor Signs
Indoor Signs
Architectural Signage
Shopping Mall Signs
Restaurant Signs
Storefront Signs
Pylon Signs
Office Signs
Lobby Signs
High Rise Building Signs
Property Management Signs
Apartment Signs
Business Park Signs
Hotel Signs
Healthcare Signs
ADA Signs
Monument Signs
Directory Signs
Parking Lot Signs
Residential Community Signs
Movie Theater Signs
Gas Station Signs
Dimensional Letter Signs
Illuminated Signs
Custom Graphics
Blade Signs
Awning Signs
Marquee Signs
Digital Signs
Window Signs
Wall Signs
Murals
Floor Signs
Even Large Banners
Dave's Signs, a Full Service Commercial Sign Company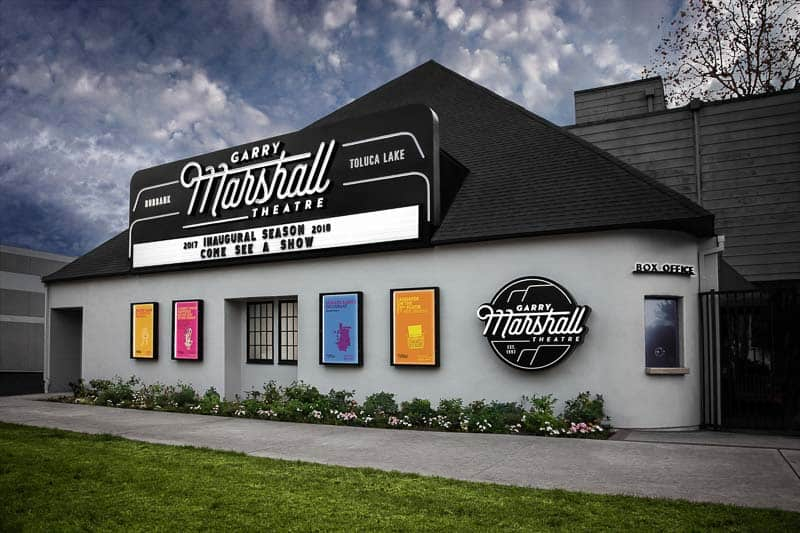 Our services extend beyond just sign installation. We have a talented in-house Design Department ready to collaborate with you to craft your ideal custom signs. Whether starting from scratch or following existing branding guidelines, we can create a comprehensive sign system tailored to your company's needs. Plus, we don't stop there. We also offer full service fabrication and we are one of the last sign companies in California with an on-site neon facility.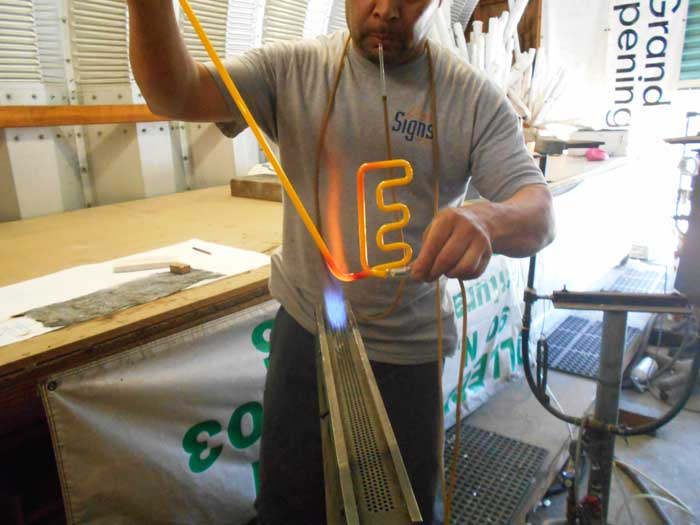 Big or small, we work with every type of customer
Our project managers are familiar with all local codes in California and are standing by ready to work with you on your professional installation.
Mom & Pop Businesses with One Location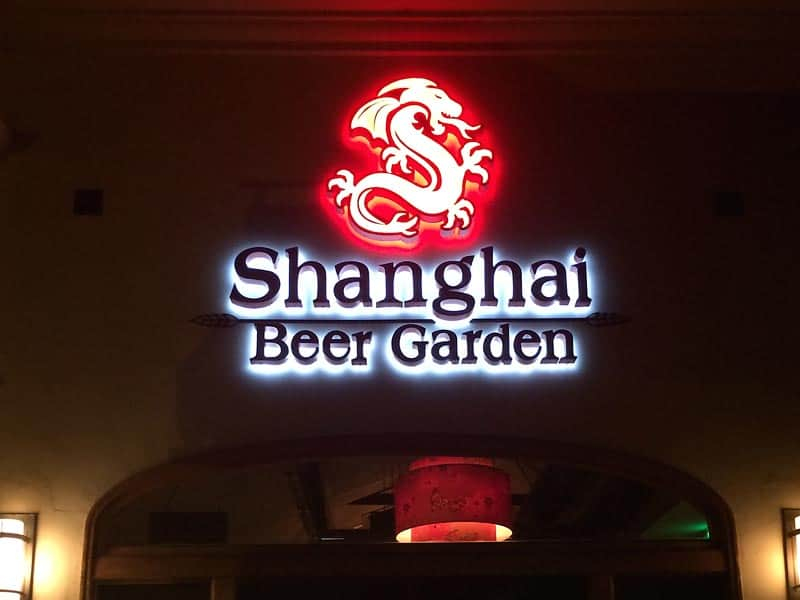 Mom and pop businesses with one location can greatly benefit from professional signage installation services from an experienced sign company, like Dave's Signs. Installing eye-catching and well-designed signs can attract more customers, increase visibility, and establish a strong brand presence in the local community.
Properly installed signs reflect the professionalism and dedication of the business, making it stand out from competitors.
Business Owners with More than One Location in Southern California
For business owners with multiple locations in Southern California, like Toppers Pizza Place for example, consistent branding across all sites is essential. Professional sign installation ensures that each location maintains a uniform appearance, reinforcing brand recognition and creating a cohesive brand image. With expertise in handling multi-location projects, a sign installation service like ours can provide seamless coordination and reliable installation for all your sites.
Nationwide Businesses with Locations Across the Country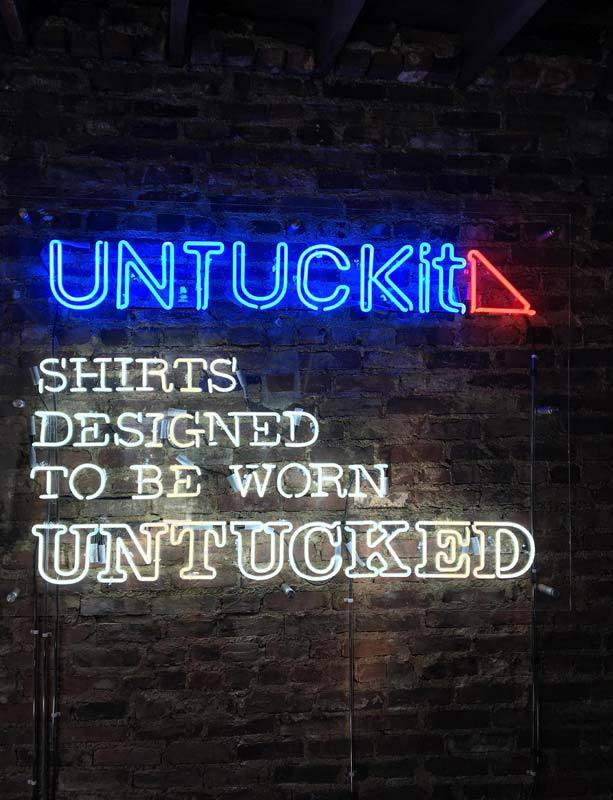 We at Dave's Signs understand that nationwide businesses with locations spread across the country require a sign company to be capable of managing installations nationally. Coordinating sign installations in different regions and ensuring consistent quality and branding can be challenging.
At Dave's Signs, we offer professional sign installation services for local clients with projects nationwide. We have the expertise, resources, and network to handle installations efficiently, maintaining brand integrity and uniformity across all your locations.
Property Management Companies with Lots of Properties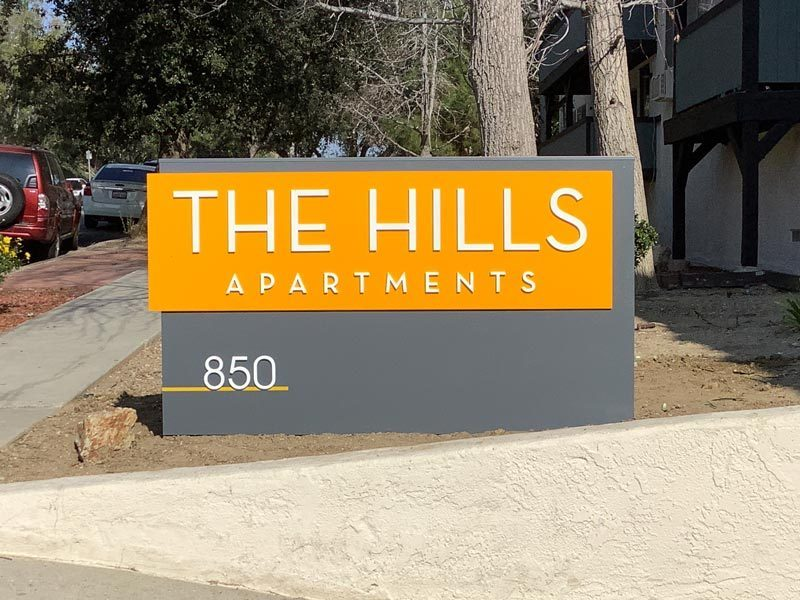 Property management companies that oversee multiple properties, including apartment complexes, shopping malls, and office buildings, often need signage installation services to enhance the appeal and functionality of their properties. Well-designed and professionally installed signs help tenants and visitors navigate the premises, communicate important information, and create a welcoming environment.
Our sign installation experts can work closely with property management companies to understand your specific requirements and provide effective signage solutions for your properties.
Other Sign Companies from Out of State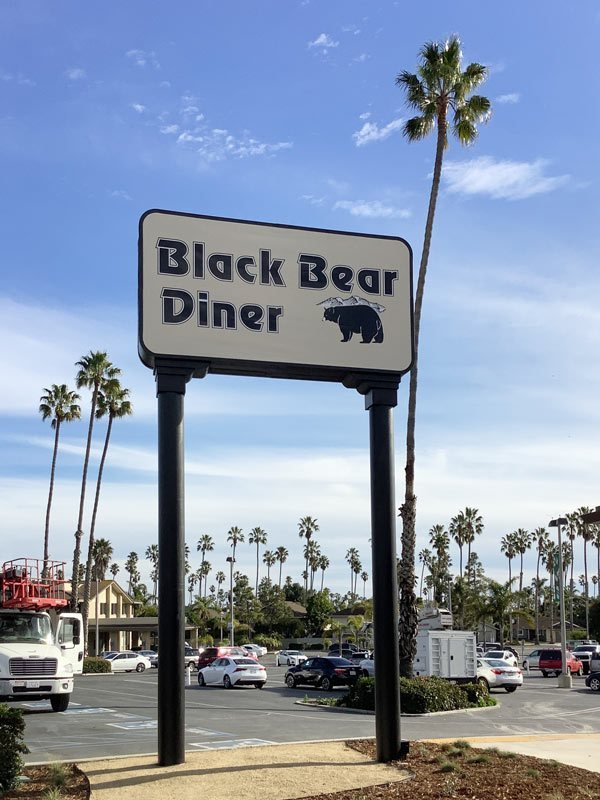 We know sign companies calling from outside the area and seeking a local sign company have unique needs. They require a trusted partner who understands the local regulations, permits, and installation practices. As your local sign installation service company, we can collaborate with you to provide reliable, on-the-ground support for your projects. By leveraging our local expertise and resources, we ensure that your designs and standards are maintained while delivering high-quality installations within the desired timeframe.
A Few More Locally Installed Signs
Take a look at some of these notable signs we installed in various locations around Southern California.
Ventura County Sign Installation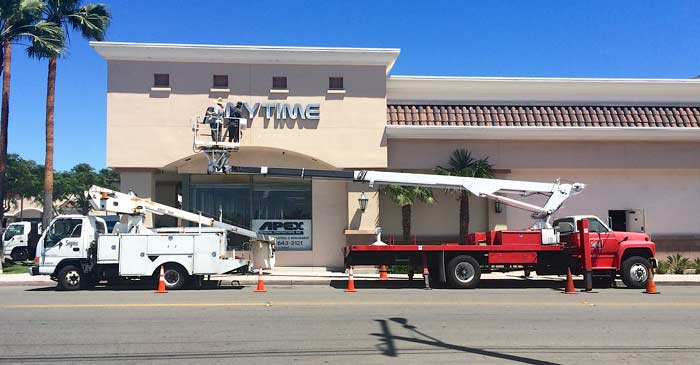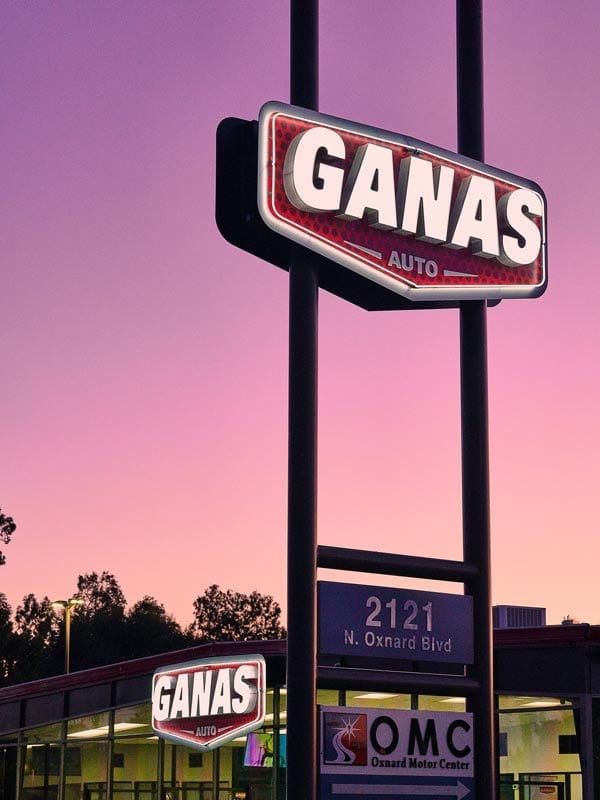 Ganas Auto uses the existing pylon structure of the previous dealership for their sign installation.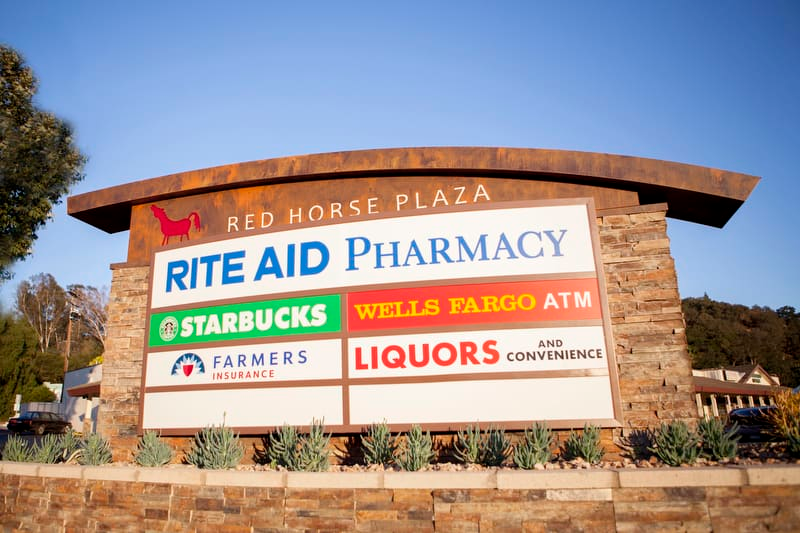 Santa Barbara County Sign Installation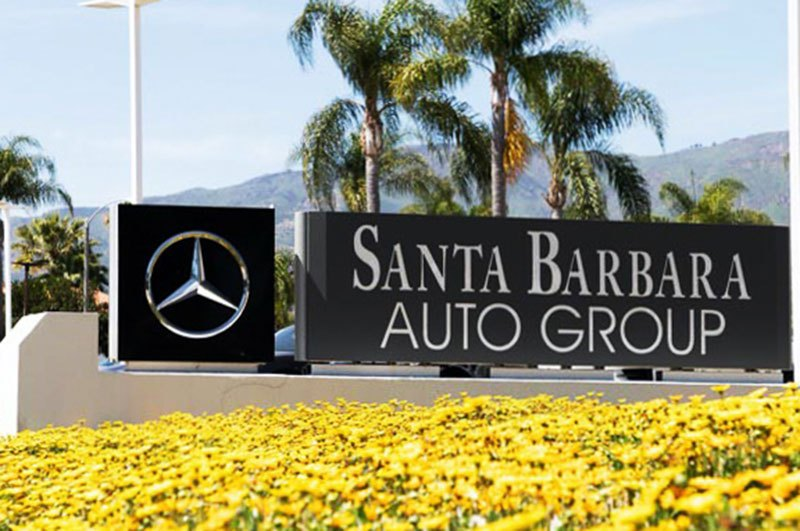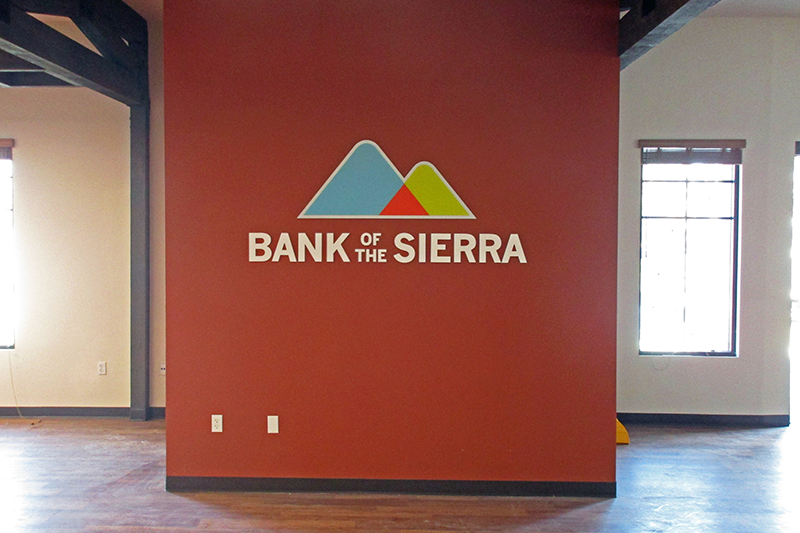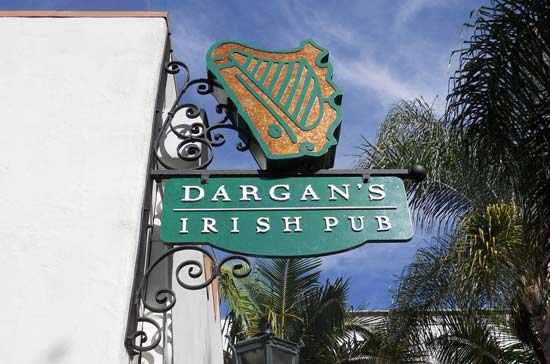 Los Angeles County Sign Installation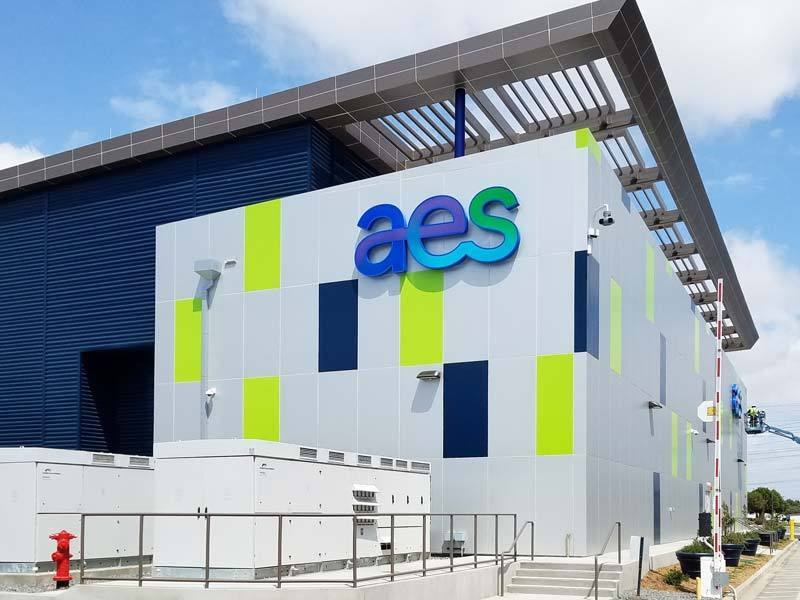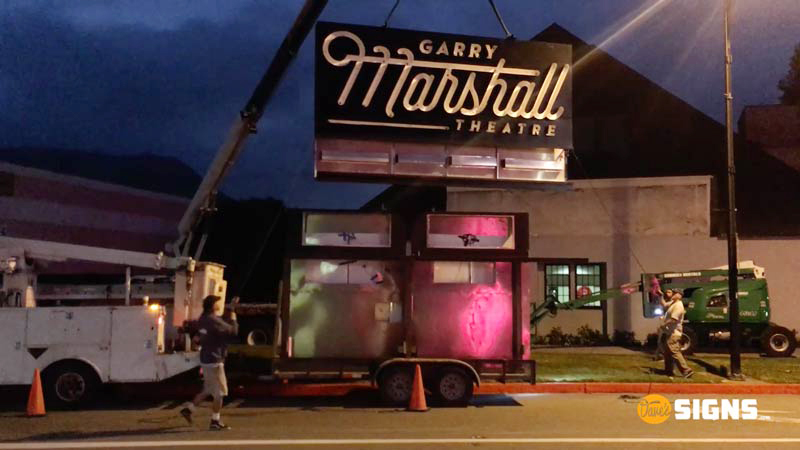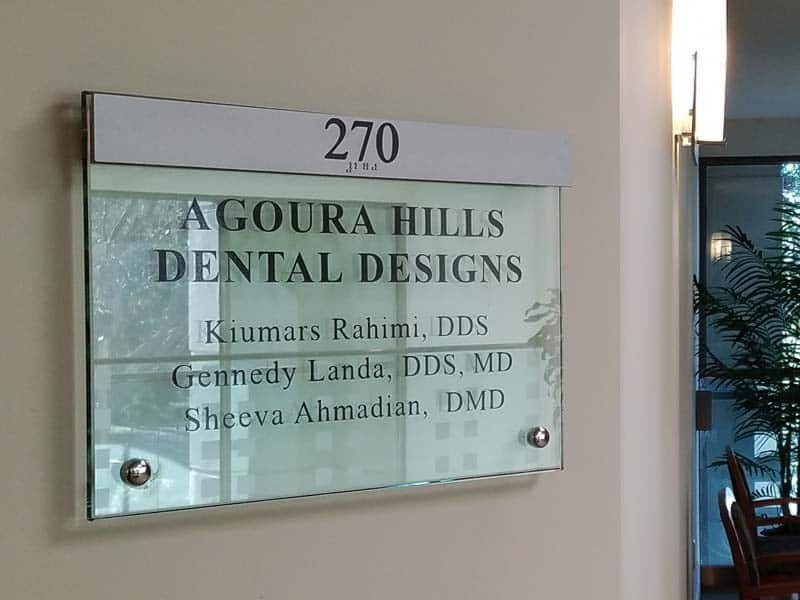 Contact Dave's Signs for Your Sign Installations
Have questions or want a quote? Call us! You can reach us at ‭‭(805) 641-1387‬‬ or Request a Quote online.