Custom Made Building Signs Throughout Los Angeles
If you are an LA business searching for a sign maker store near me, look no further than Dave's Signs! We are a full service sign company in Los Angeles that specializes in creating custom signage for businesses of all sizes and industries. Our team of experts will work with you to create a sign that perfectly represents your brand and meets your needs.
Here are a few highlights of what we have to offer:
Custom Business Signs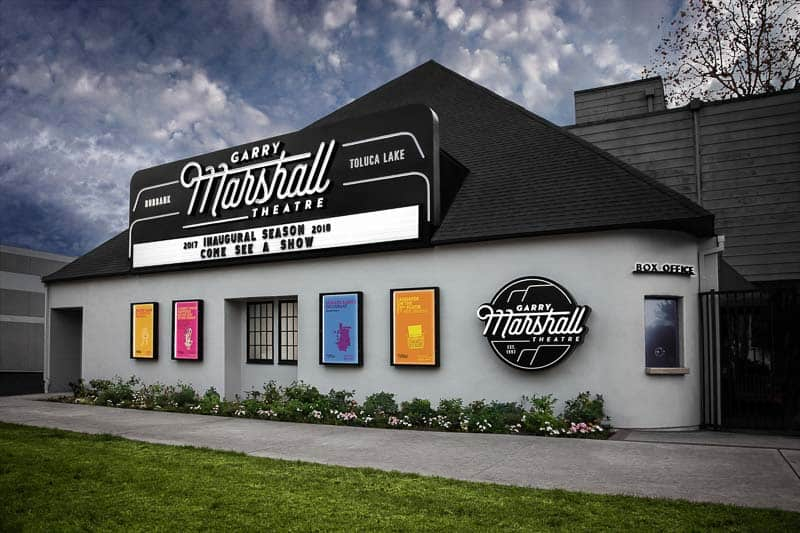 Custom business signs are a great way to promote your business and attract new customers. We can help you create custom signs that will make your business stand out from the competition.
Especially in urban areas like Los Angeles, having high-quality signs is essential to get noticed in a sea of outdoor signs.
Read on to learn more about our custom sign options.
Illuminated Signs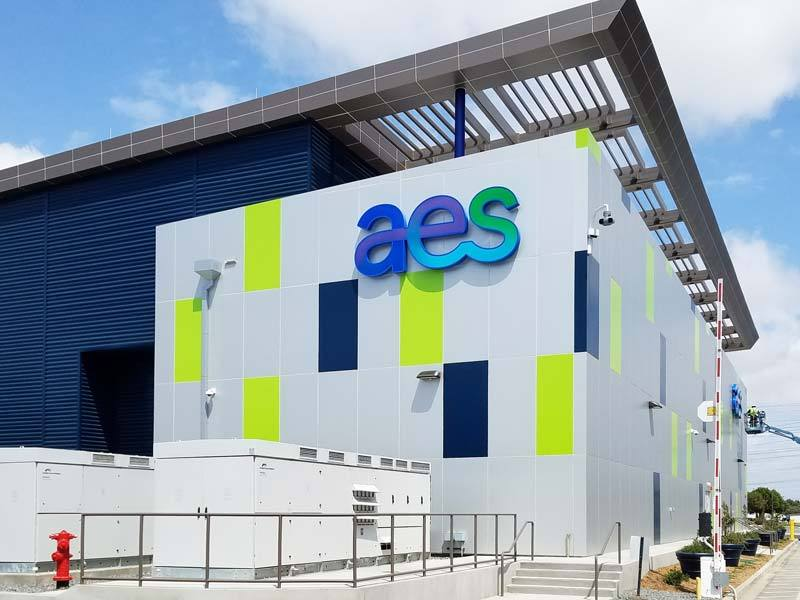 If you are open at night, illuminated exterior signs are an absolute must. They help your customers find you, and they make your business look more professional. At Dave's Signs, we can create any type of illuminated sign to meet your needs. We offer a variety of the latest technology, including LED signs, which are becoming increasingly popular due to their energy efficiency.
For businesses that are looking for an elegant solution, we also offer backlit signs – halo-lit channel letters. These signs are illuminated from behind, and they can be made using a variety of different materials, including aluminum, metal, and acrylic.
No matter what your needs are, we can create the perfect illuminated sign for your business.
Channel Letters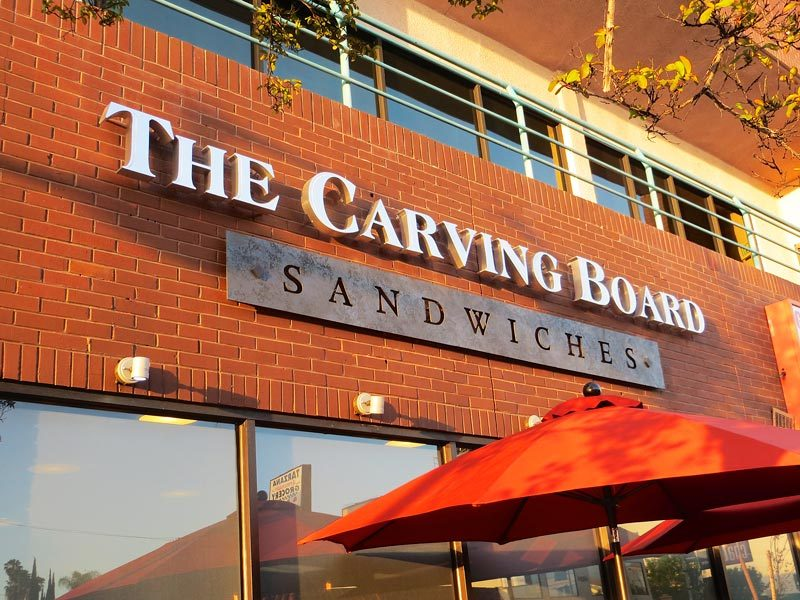 Channel letters are three-dimensional, illuminated letters and graphics that can be found on the stores of shopping malls, restaurants, and specialty shops. Channel Letter signs make for excellent storefront identification and corporate signage. These letters are formed individually and given their own source of light to create a 3D effect that is sure to wow potential customers.
Dimensional Letters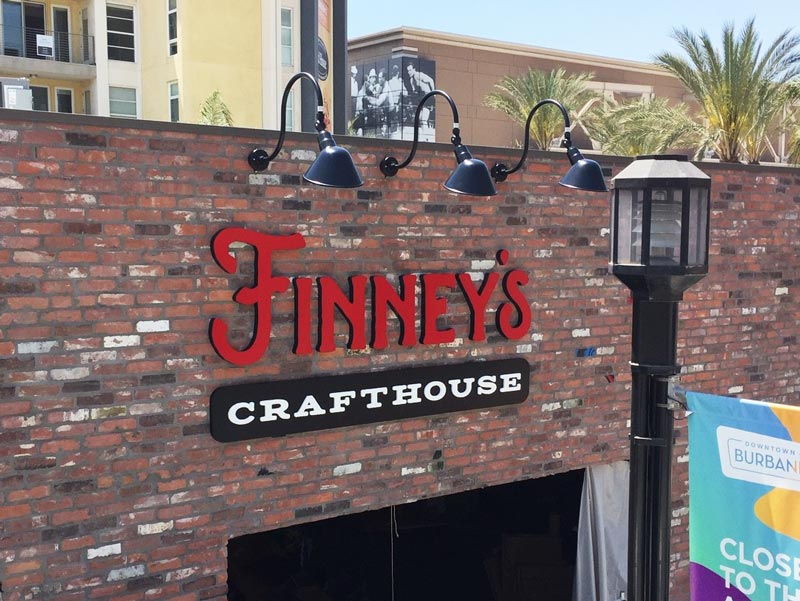 Dimensional letters are a great way to add impact and professionalism to your business signage solutions. Whether you are looking for indoor or outdoor signs, lighted or unlighted, our panel signs will stand up to all weather conditions.
Neon Signs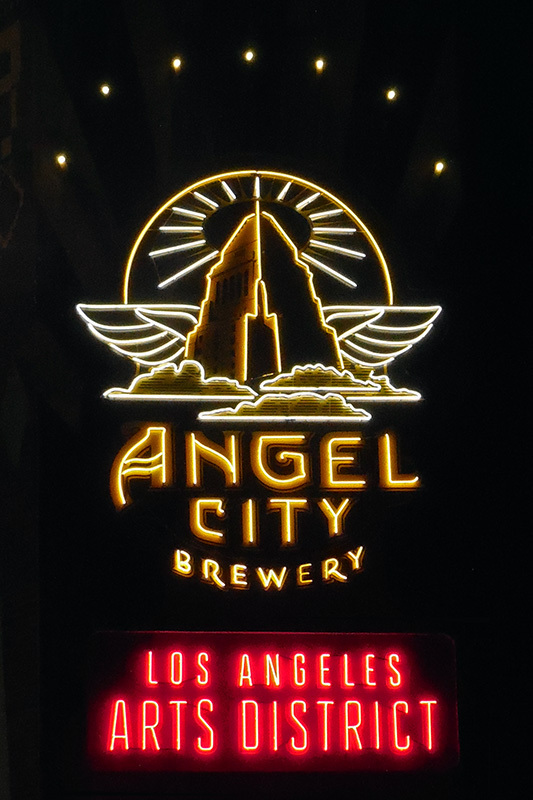 If you own a restaurant or business downtown, a neon sign is a great way to increase visibility and attract customers. Neon signs are eye-catching and can be seen from a distance, so they're perfect for businesses that want to stand out.
Neon signs are also nostalgic, so they can help give your business a vintage feel. Whether you're looking for new business signs or want to add some nostalgic flair to your decor, neon signs are a great option.
Office Signs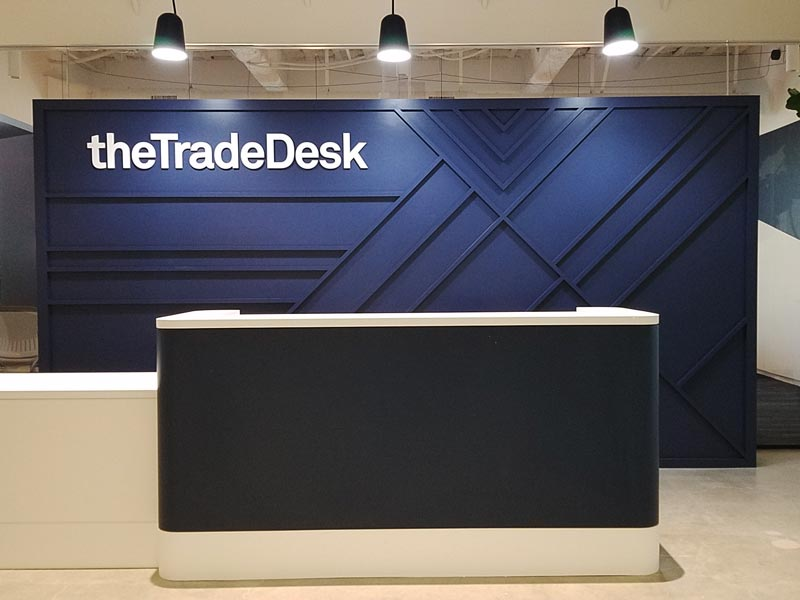 If you're looking for corporate signage needs that are both elegant and visually appealing, look no further than your Los Angeles Sign Company – Dave's Signs. We specialize in high-quality interior office signs that are perfect for office lobbies, way-finding, ADA, and adding a touch of class to any office space.
Whether you need one sign or a hundred to meet the needs of your entire complex, we can help you create the perfect signage solution.
Monument Signs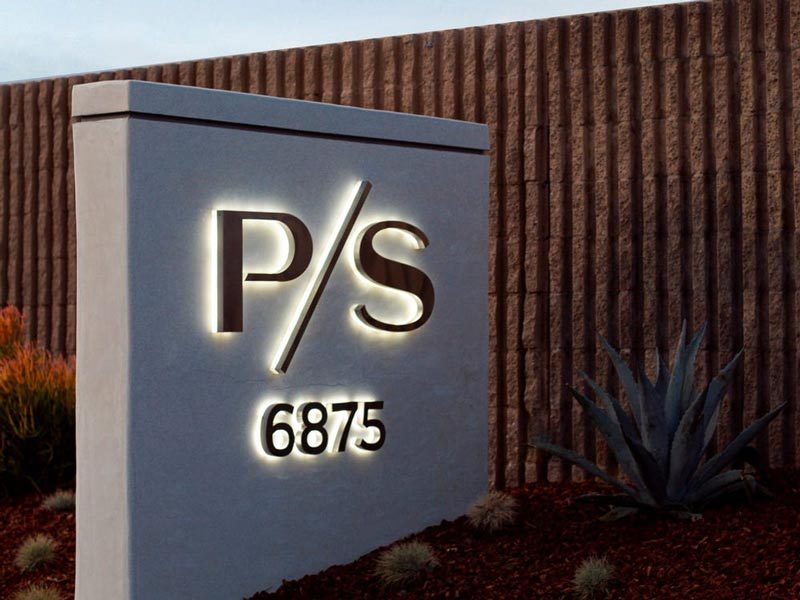 Monument signs are a great way to make a statement. Whether you're looking for a simple, elegant sign to mark your Los Angeles apartment complex, or a more complex design to catch attention from passersby at your shopping mall or business park, a monument sign can be the perfect solution.
There are many factors to consider when designing a monument sign, including size, shape, material, and lighting. Working with an experienced sign company – like Dave's Signs, can help you create a sign that meets your needs and budget.
Custom Graphics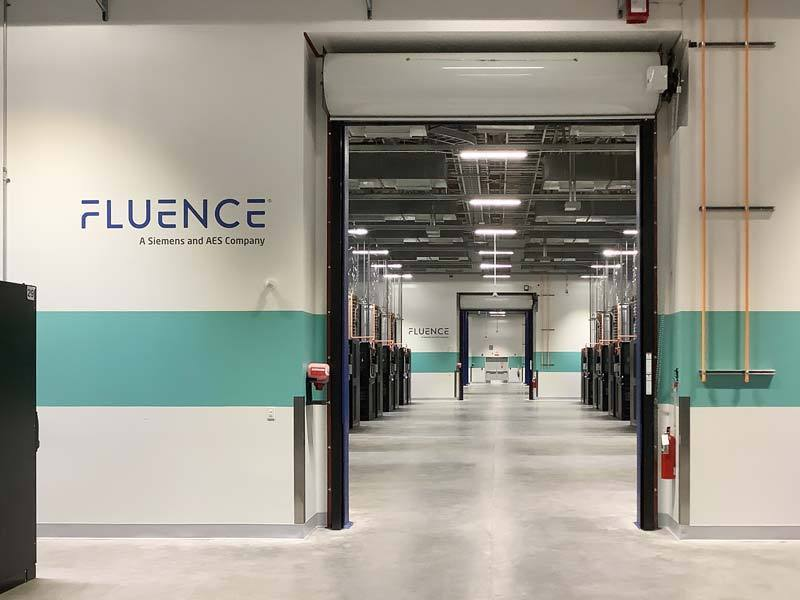 Custom graphics are a great way to add personality and style to your space. Whether you're looking for hand-painted signs, custom wall graphics, or custom floor graphics, we can help you create the perfect look for your business signs. Corporate signage, restaurant graphics or retail graphics, custom
Window Graphics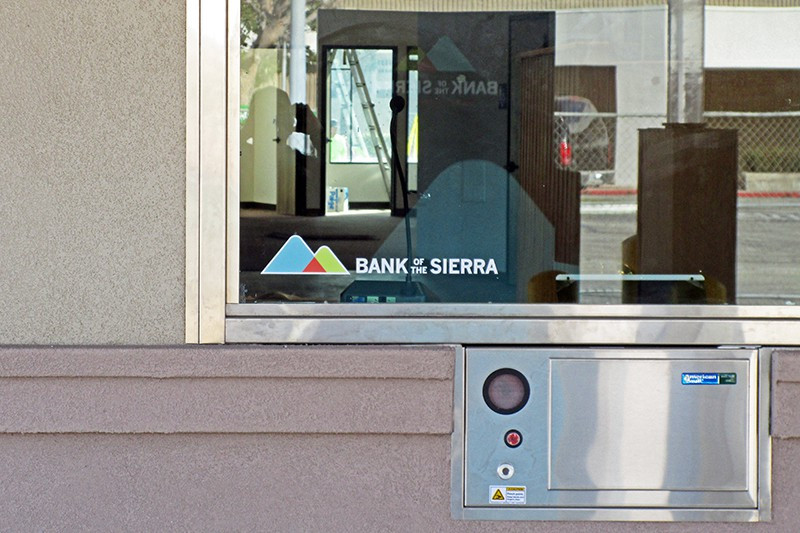 Window graphics are an effective way to turn your windows and doors into building signs. By using custom print window decals you can display a custom business sign that will not only grab attention, help bring more foot traffic, but inform customers what you have to offer.
Blade Signs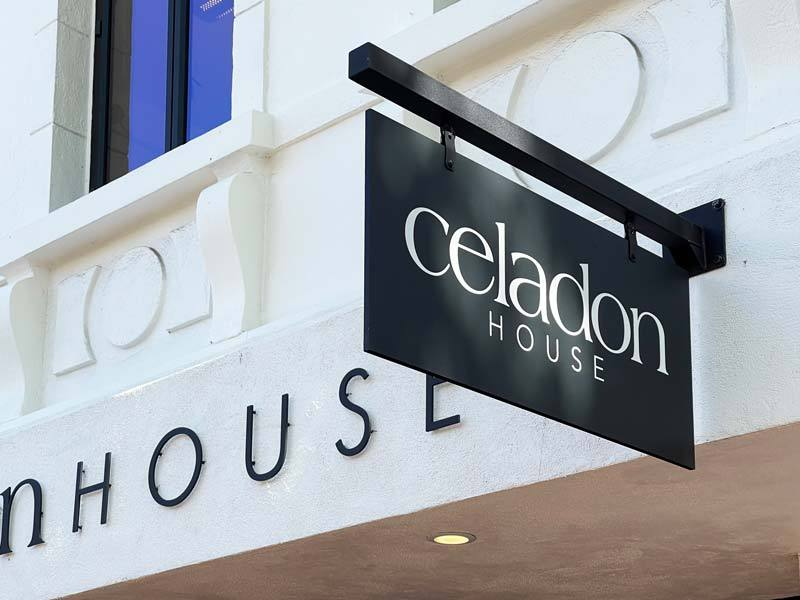 Blade signs are classic signage solutions designed for attracting foot traffic. These signs are typically made of metal, aluminum or MDO plywood.
Blade signs are hung vertically or horizontally on a bracket or frame near the business's entryway. They are rugged and robust, and can be mounted perpendicular to walls or other surfaces. Some even hang down from the ceiling.
Choose between illuminated or non-illuminated options to create a focal point for passersby.
Property Management Sign Solutions in LA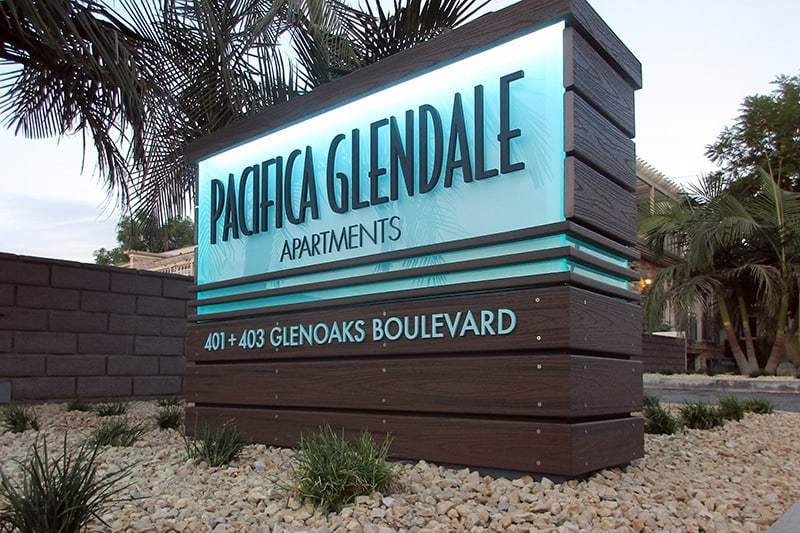 Property management signs are vital for any business or organization that manages multiple properties. They help communicate important information to tenants, employees, and visitors and can be used for a variety of purposes, such as way-finding, branding, and security.
There are a few key things to keep in mind when planning your property management sign solution:
1. Stated Needs & Direction of Signage:
What are your specific needs and goals for the signage? Do you want to use it for way-finding, branding, or security purposes (or all of the above)?
2. Design & Planning:
Once you know what you want your signs to achieve, it's time to start planning the design. Work with a professional sign company to create custom signs that meet your specific needs and budget.
3. City Permitting & Approvals:
Depending on where your property is located, you may need to obtain approval from the city or county before installing any signage. Be sure to check with local authorities to avoid any delays or surprises.
4. Fabrication & Installation:
Once your signs are designed and approved, it's time to have them fabricated and installed. Again, working with a professional Los Angeles sign company – like Dave's Signs – will ensure that the process goes smoothly and that your signs are installed correctly.
Following these steps will help ensure that your property management sign solution is a success.
Apartment Signage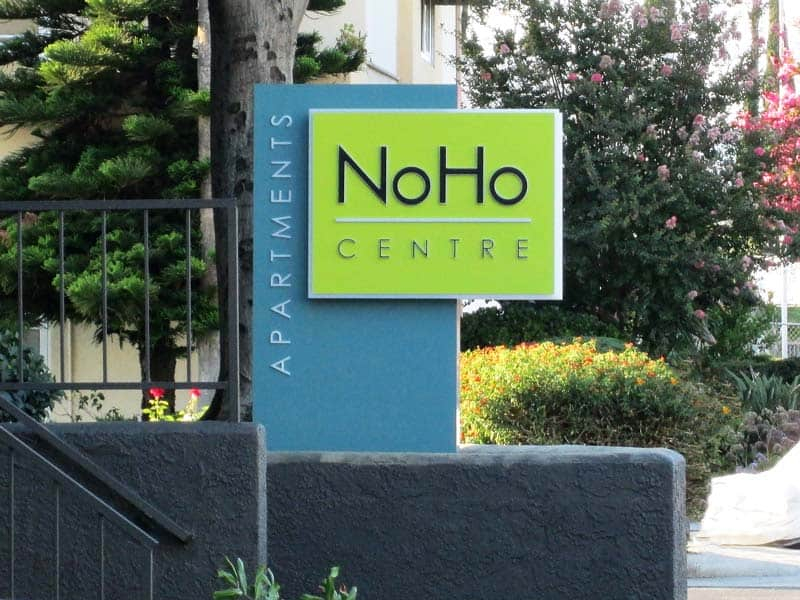 Your apartment complex is one of the first places that potential renters will see when they are looking for a new place to live. Having great looking, well-made building signage can help give them a good first impression of your complex and make them more likely to want to rent from you.
They set the tone for the level of quality and ambiance. Installing top quality signs versus leaving the old signs affect the type of renters you attract.
A tenant who is willing to pay more money may want building signs that look nicer and conveys sophistication, while someone living on a tight budget might not care as much about the appearance of their residence.
Shopping Mall Signs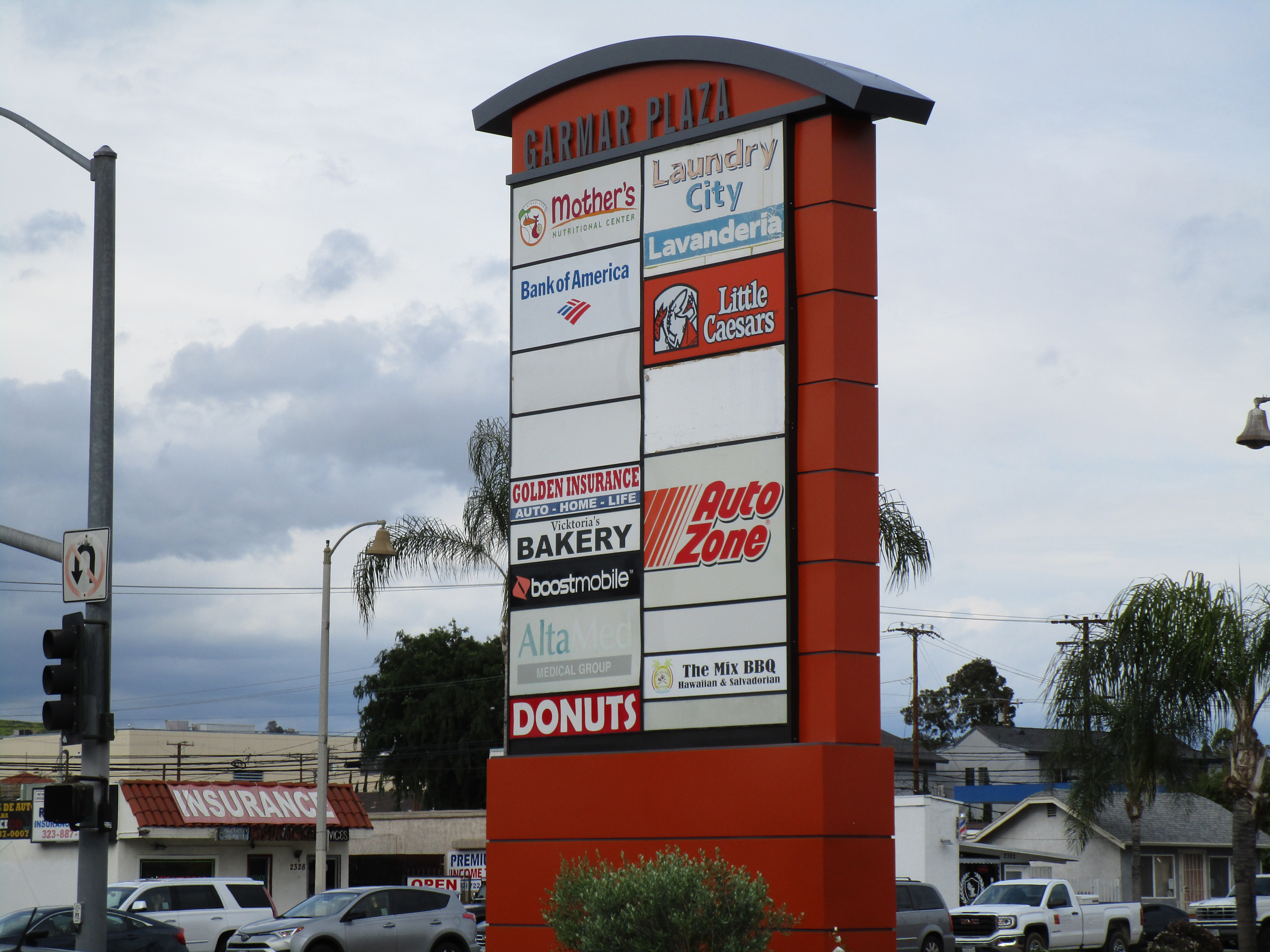 When it comes to business, the truth is that you only have one opportunity to make a great first impression.
Signage is a crucial aspect of any shopping mall. It not only impacts the property's aesthetic but also its traffic and appeal.
An outdated sign can make your shopping mall look uninviting, while a well-designed sign can do wonders in making it look more appealing.
If you're looking to revamp your shopping mall's signage in Los Angeles, contact Dave's Signs. We have years of experience helping businesses just like yours.
Office Park Signs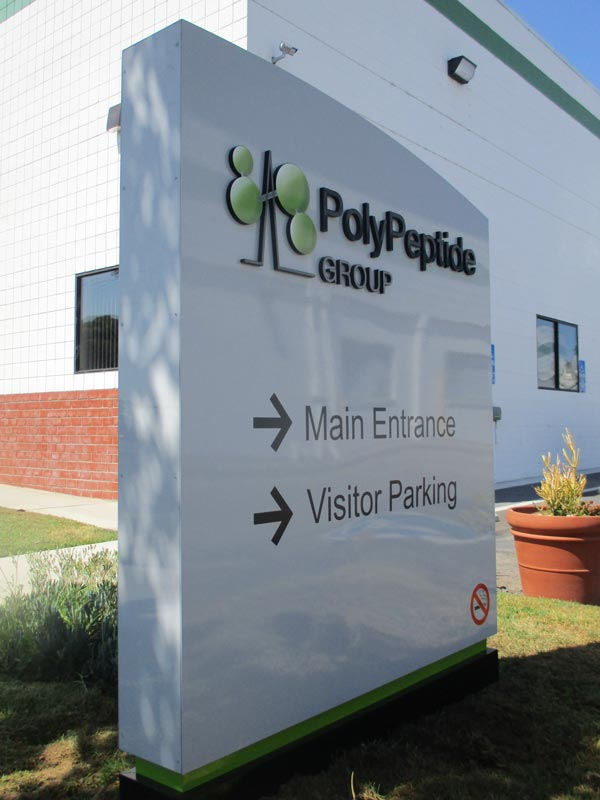 Office park signs in Los Angeles, aka business park signs, are a great way to advertise your business to those who work in the area. lDave's Sings does a lot of Los Angeles exterior sign installation jobs and more. By including your company name and logo, you can make a big impression on potential customers and clients. Plus, office park signs can help direct visitors and employees to your location, parking and main entrance.
If you're looking for a way to promote your business in a professional way, consider investing in office park signs.
Office Suite Signs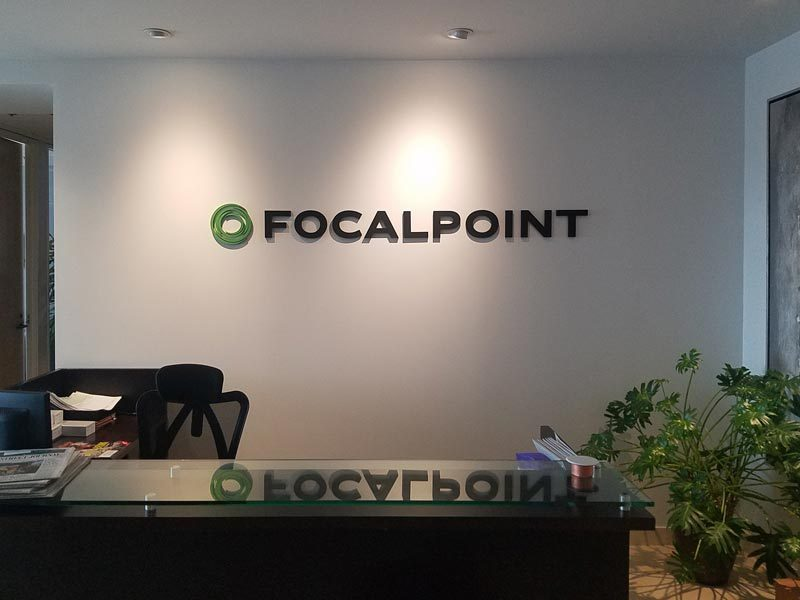 As specialists in corporate office signs, interior signs, and all types of indoor signage, we work with a wide range of materials and designs to translate your company's logo into a powerful office sign that truly reflects your image.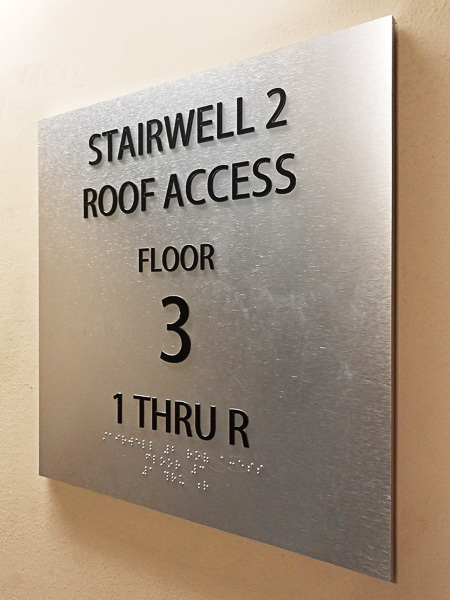 We understand the importance of getting your indoor signage right, and our team of experts are on hand to advise you on the best way to achieve this. From choosing the right material and design, to Installing indoor signs correctly, we will ensure that your indoor signage makes a lasting impression.
Retail Storefront Signs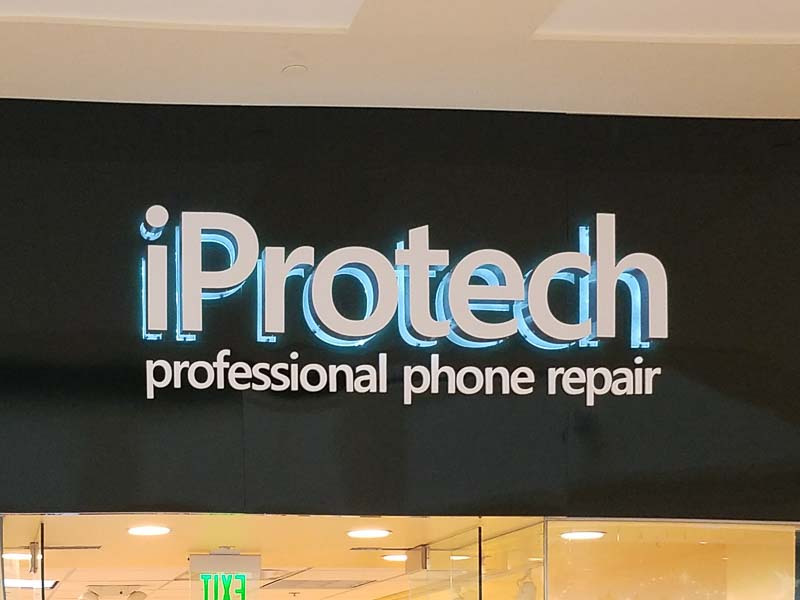 If you're looking to open a new retail storefront, one of the most important things you'll need to do is choose the right signs. Your signs will be one of the first things potential customers see, so it's important to make sure they properly reflect your brand and help customers find your store.
We help property management companies in Los Angeles maintain their existing signage with service, maintenance, and installing signs when a new tenant moves in.
We can even design, print and install custom banners for the business when they move in while their new sign is being fabricated.
Dave's Signs – Your Full Service Los Angeles Sign Company
Sign Planning & Permitting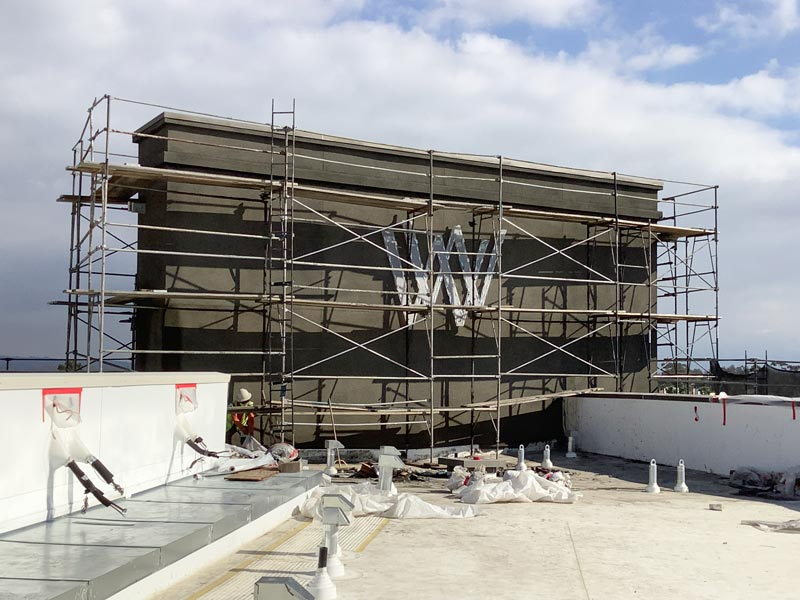 The process of sign planning and permitting can be complex and time-consuming. At Dave's Signs, we have the experience and expertise to help you navigate the process quickly and efficiently.
We can work with you, the landlord and the city to develop a sign plan that meets all the necessary requirements and obtain the permits required for installation.
Sign Design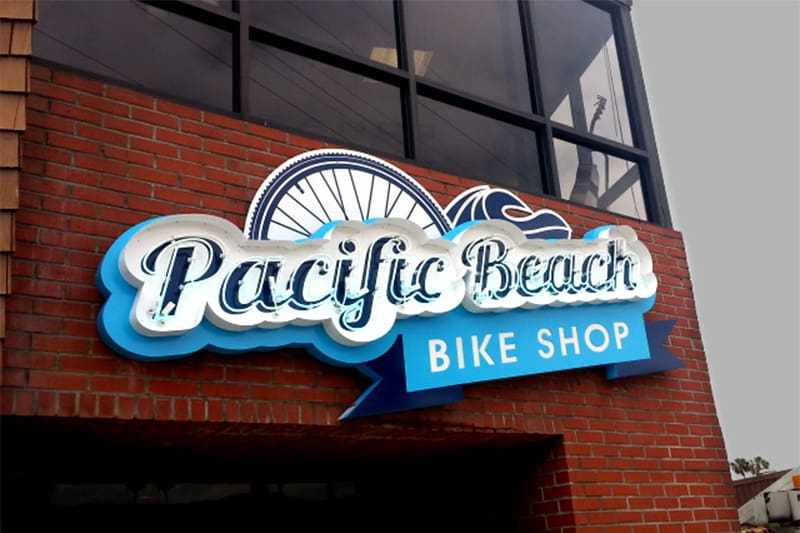 There are many things to consider when designing a sign, including the message you want to communicate, the audience you're trying to reach, and the overall look and feel of the sign. Our professional sign designers can help you create a sign that is both effective and visually appealing.
If you're not sure where to start, our sign designers can help you brainstorm ideas and come up with a concept that will get your message across clearly. They can also help you choose the right materials and methods for creating your sign, ensuring that it will withstand the rigors of daily use.
Do you already have branding guidelines? No problem, our experts have plenty of experience working with existing design requirements.
Sign Manufacturing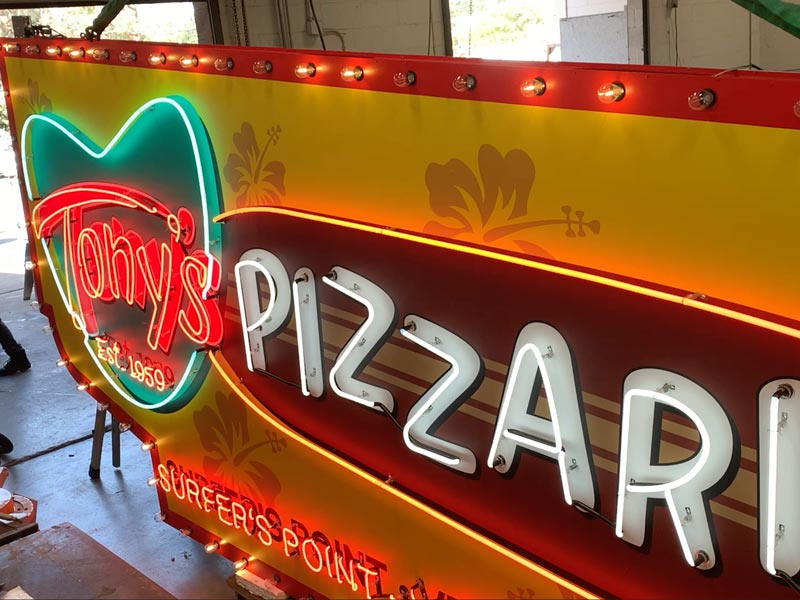 At Dave's Signs, we take pride in our sign manufacturing process. We have an extensive shop in-house. Whether you need a simple sign for your business or a complex custom designs for multiple locations, we'll work with you to create the perfect solution and timeline.
We are also one of the last local neon fabrication shops that does everything in-house.
Sign Installation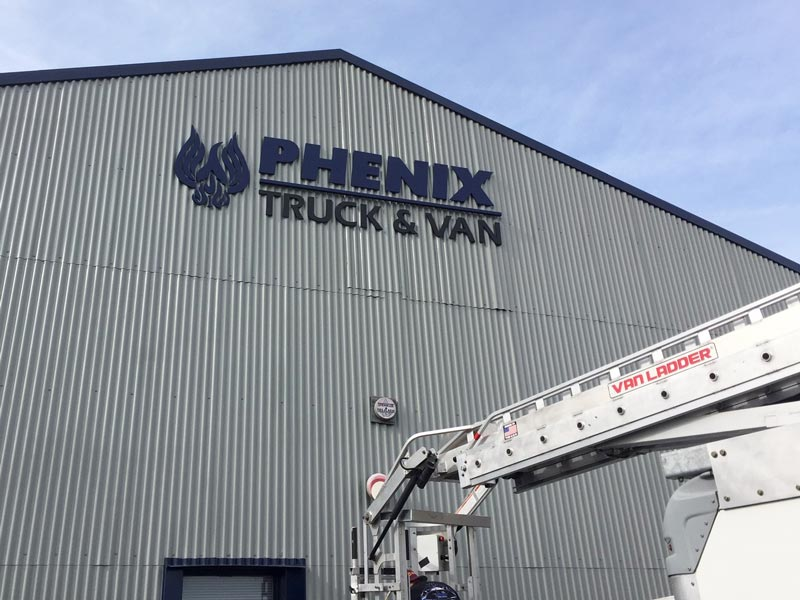 If you're looking for sign installation in Los Angeles, we can help. We have a team of experienced professionals who can handle any sign installation project, big or small. No matter your needs, we can custom-design a sign installation solution that will meet them.
We have done it all – from the mom-and-pop boutique storefronts to multi-story corporate buildings downtown.
Sign Repair & Restoration
Sign repair and restoration can be a complex and delicate process. At our shop, we have the know-how and highly trained professionals to complete the job right the first time. Whether it's a small crack or a major repair, we will take the time to do it right.
For on-site installations in Los Angeles, we have a team of experienced professionals who can handle even the most complex projects. We will work with you to ensure that your sign is installed correctly and looks great.
If you need a sign repaired or restored, don't hesitate to contact us. We'll be happy to help.
Contact Dave's Signs – Your LA Sign Company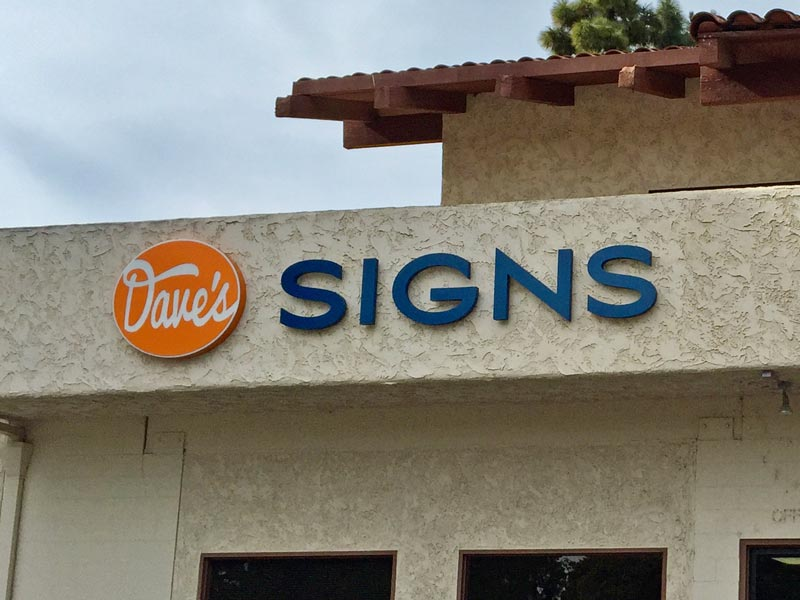 Dave's Signs services Los Angeles and all of the LA Basin. We specialize in design, fabrication, installation and repairing of custom signs.
We pride ourselves on our high-quality signage and customer service. Our experienced team can help you with any type of sign you need, from simple blade signs to complex sign programs for new construction projects. Contact us today to get started.
You can reach us at ‭(805) 641-1387‬ or reach out to us online.