Businesses have been using beautiful or quirky images on signs to attract customers for centuries now. The visual medium immediately catches people's attention, especially you choose its design carefully. At Dave's Signs, we can create all kinds of graphic signs and have expert designers on board to help clients.
What are Graphic Signs?
Graphic signs are a special kind of signage that may include a business's name or showcase images you want to be associated with the brand. For example, we created a graphic sign that featured a vintage truck with traditional beer barrels and a man standing in front of it. The design was for Finney's Crafthouse & Kitchen, which provides craft beer on tap and great food.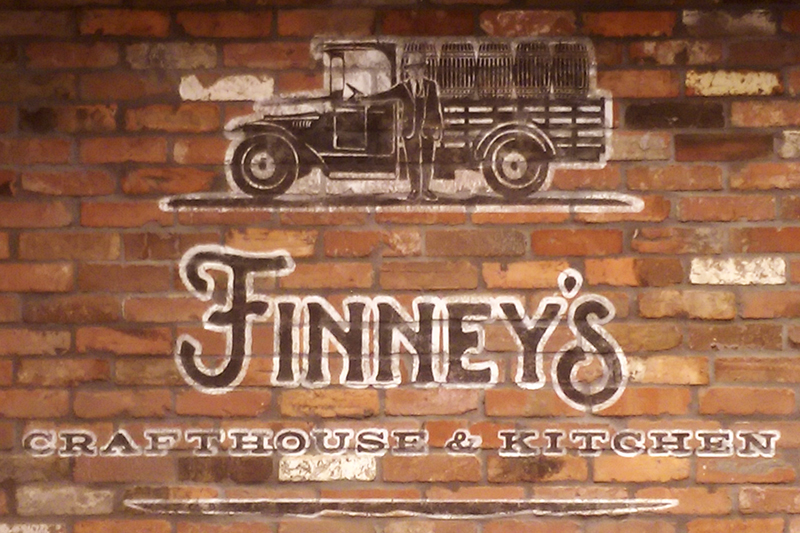 The hand-painted custom graphic design also featured our client's brand name in a vintage style. This established a strong brand presence while showcasing the company's message clearly. Custom graphic signs are a highly effective medium for this purpose.
Types of Graphics Signs
We offer a wide range of graphic sign services. You can choose what suits your requirements or consult with our expert graphics team for more information. Here's a look at the options available:
Window Graphics – Windows are prime real estate, and window graphic signs take advantage of that. We can create stunning images that immediately catch a customer's attention.
Custom Graphics – Custom graphics are a great way to establish a unique brand presence. We can install vinyl letters, printed graphic signs, wall graphics, and boat graphics.
Hand-Painted Signs – There's something different and unique about hand-painted signs. We have incredible artists in our team who can paint your brand imagery or create something new for you.
If you want to know more about graphics signs or want to get high-quality signage, don't hesitate to get in touch with Dave's Signs. You can contact us or call (805) 641-1387.